John W. Henry: "Liverpool may have to leave Anfield"
845 //
08 Jul 2011, 17:22 IST
The Mecca of English football and the holy place of worship of Liverpudlians worldwide, Anfield may not be redeveloped after all, if Liverpool owner John W. Henry is to be believed.
Anfield and its world-famous Kop end has been witness to some of the greatest nights football has ever seen and it has often acted as a 12th player for the Reds, lifting them from the deaths of despair and putting them where they belong, the pinnacle of English football. Anfield has been the temple for the Reds faithful where they have shared happiness, sorrow, joy and despair hand-in-hand united. The Hillsborough Memorial Service at Anfield has been a testament to the unity of the Reds and Anfield can never be removed from our memories, ever. But as well know, football has evolved into a money-driven sport these days and emotions have to be subsided, when we have to look at the sustainability of the business model that a football club is, today.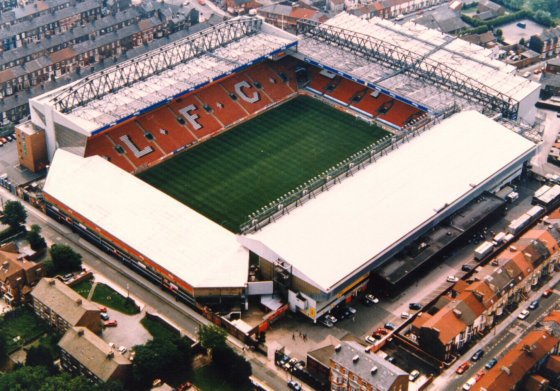 Liverpool clearly lack in the seating capacity when compared to the top clubs across Europe and have had to bear significant losses when it comes to stadium revenue. Now, it isn't that easy to switch grounds as well, as Arsenal would concur. Arsenal, despite the solid financial model they have in place, have found it tough to spend big in the transfer market for a few seasons now, and have gone trophy less for quite a while, despite the heroics of Wenger. Add to that, the immense emotional value attached to Anfield, which has often been labelled as "Heaven on European nights" and the job of our owners becomes a tad difficult.
After the City Council approved of the work till done and gave the Liverpool authorities breathing time since September, one of the most important decisions in Liverpool's history is due soon enough. FSG, who have been considering both options keenly – redeveloping Anfield and moving to Stanley Park – are an expert in sports business and we need to trust them with whatever decision they take.
And now Henry, Fenway Sports Group's principal owner, concedes that although renovating Anfield is preferable, circumstances may yet dictate the move to Stanley Park.
"Anfield would certainly be our first choice," he told fans on Twitter.
"But realities may dictate otherwise. So many obstacles…"
With the sentimental value attached to Anfield on one side and the commercial value attached to a move to Stanley Park on the other, it will be a tough nut to crack for FSG. But as we say,
Hope never dies. Period.