Jordan's Prince Ali to challenge Sepp Blatter for Fifa presidency
FIFA Vice-President Prince Ali Bin Al-Hussein and Michel Platini during the 64th FIFA Congress in 2014 Geneva, Jan 6: FIFA vice president Prince A ...
News
07 Jan 2015, 00:14 IST
1.75K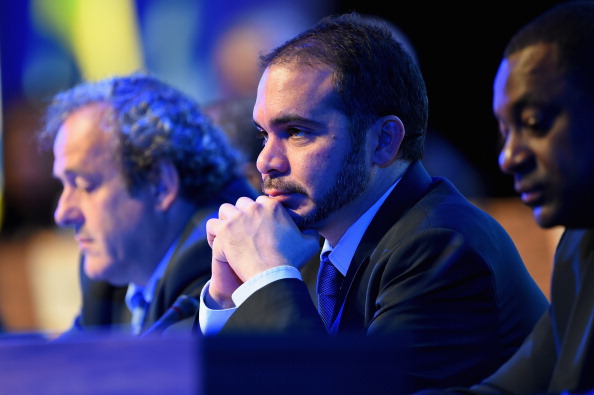 Geneva, Jan 6: FIFA vice president Prince Ali Bin Al Hussein of Jordan Tuesday said he will challenge incumbent Joseph Blatter for football's governing body leadership.
Blatter, 79, will run for his fifth mandate in the FIFA presidential election May 29 in Zurich, reports Xinhua.
"It came after careful consideration and many discussions with respected FIFA colleagues over the last few months," Prince Ali, 39, said.
Prince Ali did not specify which five of FIFA's 209 members will nominate him for the presidency, as required before a Jan 29 deadline.
He was expected to travel to Australia for the Asian Cup, which kicks off Friday in Melbourne.