Sir Juan Manuel Lillo, statistically speaking, hasn't been successful as a coach. He has managed various teams throughout his career, and none of them gave him longterm success. If football was only about statistics, Sir Juan would be a forgotten name and just another below average manager.
His win percentage as a manager is a ridiculously low 37%. Yet, Pep Guardiola, one of the greatest managers to grace the game, describes Juan as the 'maestro'. Sir Juan has been credited with perhaps the most versatile formation in football, the 4-2-3-1.
In a world where people believe that you've to have success through results to make an impact in the world, Sir Juan's legacy stands firm. It tells a story of a young coach's belief. A belief that football can be studied, practised and applied deeply through tactics. This shaped one of the most beautiful playing styles in Football history.
"What would I have been if I hadn't dedicated myself to football? You are asking me to tell what I would have been if I couldn't have been what I wanted to be."
A true example to his words, we'll be taking a look at what exactly Sir Juan's legacy is all about.
Early Career
Most coaches are former players themselves who moved on to coaching with all the experience and skill they've acquired during their career as a footballer. However, Sir Juan, started his tenure as a manager back when he was 17 years old, for his hometown club Toloso CF, a third division Spanish team.
He soon moved on to different clubs, until he revolutionized football in Segunda B(Spanish Second division) when he took over Cultural Leonesa. He created the 4-2-3-1 formation and started a system where the players pressed high up the pitch, had more spaces closer to the opponent's goal, and moved the ball with purpose.
Sir Juan had laid out the framework of Juego de Posición, commonly known as Positional Play. A tactic which commands superiority over its opponent. A tactic which would become famous, under perhaps the most dominant side in footballing history- Pep Guardiola's Barcelona.
Positional Play - A Tactic which Revolutionised Football
Going by Marti Perarnau's words in his book Pep Guardiola: The Evolution, "Positional Play does not consist of passing the ball horizontally, but something much more difficult: it consists of generating superiorities behind each line of pressure. It can be done more or less quickly, more or less vertically, more or less grouped, but the only thing that should be maintained at all times is the pursuit of superiority. Or to put it another way: create free men between the lines."
"Positional Play is a model of constructed play, it is premeditated, thought about, studied and worked out in detail. The interpreters of this form of play know the various possibilities that can occur during the game and also what their roles should be at all times."
Since the are indefinite variables and possibilities in a football field, mastery of this style requires players to put in hours of effort together to understand each other. This makes their chemistry stronger- giving the ability to predict the movement of their teammates, and to complement that, accordingly.
There is no particular method of passing the ball- horizontal, vertical, through balls, long balls, quick one-twos. The main goal is clear: pass the ball in close spaces to make space for the free man. The free man can be any outfield player, right from a CB to a striker, while in the attack. Positional play moves the player, not the ball. Simply put, it invites pressure on the team to make spaces to move forward.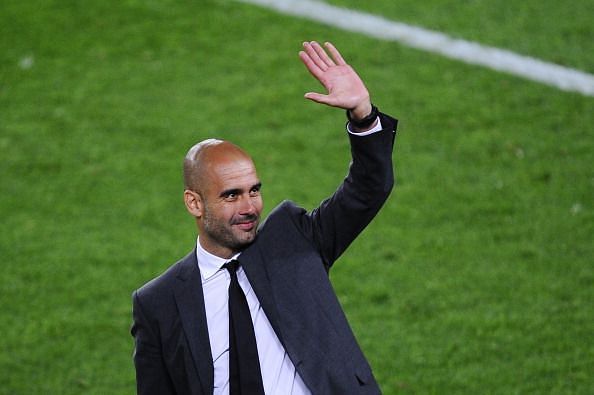 Juan and Pep- Mentor and Student
Sir Juan first attracted attention when he took over UD Salamanca in 1992 when he used his 4-2-3-1 in a league where no one had come across such a football style before.
Two straight promotions meant UD Salamanca were going to play La Liga, making Juan the youngest manager in the Spanish top division- at the young age of 29. However, unfortunately, his team couldn't survive the intensity of the top division, and Juan was sacked.
Juan managed other teams in the next few years. He first met Pep when his side, Real Oviedo, lost to a Barcelona side which Pep played in, by a scoreline of 4-2. They may have lost the game, but Real Oviedo had put up a show of pure brilliance- outplaying Barcelona completely, making the Catalan Giants look like a second division team.
Young midfield Pep was spellbound by the style of football and requested to meet their coach. This started a story of how Juan mentored Pep in creating one of the most breathtaking ways to dominate football.
After that, Juan's career hit lows. It would only resurrect again in 2005 when he became the manager of Mexican team Dorados de Sinaloa. Pep, then in the final days of his career, joined the Mexican team with desire and hope to work with the man he admired so much.
The six months under Juan gave Pep new insights and knowledge about the game, rearing his skills for what was to come next in his career. A few months later, Pep would coach Barcelona B, before moving on to the Senior team. Well, the rest is history.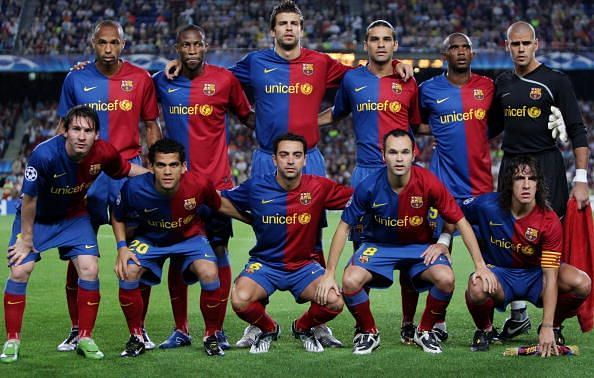 Sir Juan certainly didn't enjoy a lot of results in favour of the teams he managed. But as the Great Johan Cryuff says, 'Results without Quality is boring.'
He also did say 'Quality without results are pointless', but there is no undermining Juan's Legacy as one of the greatest philosophers in Football.