EPL 2016/17: Juan Mata believes that Wayne Rooney is a legend
1.63K //
17 Nov 2016, 00:31 IST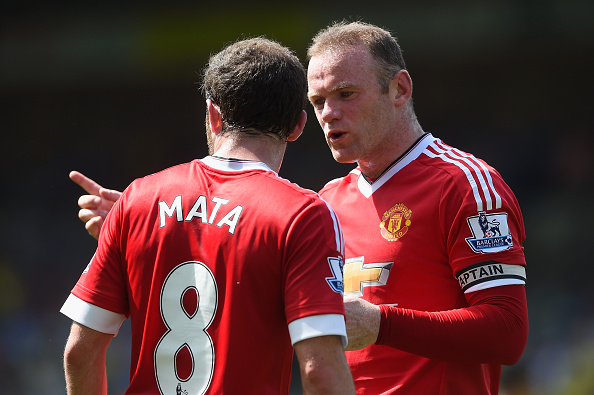 Former Real Madrid youth product, Juan Mata, claims that his Manchester United team-mate, Wayne Rooney, is nothing short of a legend. The Englishman might be at the receiving end of many people's criticism, but in the eyes of his Spanish team-mate, he is a highly revered figure.
Speaking to Marca, the former Chelsea midfielder heaped praise on his team-mate while claiming that the former Everton starlet should be regarded in the same bracket as Sir Bobby Charlton and Gary Lineker due to the fact that he has played in just as many matches and scored as many goals as the aforementioned two.
"I consider him a legend," Mata told Marca. "As for matches and goals, he is up to above Sir Bobby Charlton and Gary Lineker [for England]. We are talking about the most important players in the history of English football. Wayne has achieved things that few have reached. He is at the highest level in the history of English football."
Also read: EPL 2016/17: Paul Pogba's dab now a math problem
The former Valencia man then went on to admit that he doesn't like it when the past is completely ignored in favour of the present as it makes people forget about everything that a player did with his club or country.
Unfair to disregard the past, says Mata
"Sometimes I have the impression that it is not fair to look only at the present and not the past – everything that has made a player for his club or country. That is the case with Wayne."
Despite the fact that Mata endured a torrid time under the self-proclaimed Special One, Jose Mourinho, at Chelsea, he has been somewhat of a revelation at Old Trafford this season. While the likes of star signings, Zlatan Ibrahimovic and the most expensive player in the word, Paul Pogba, have failed to make an impression thus far, Mata has done well to hold his fort within the team.
However, he is of the opinion that it is only a matter of time before his Swedish and French team-mates start performing at their best again. He maintained that while English football is very different from the ones played in France and Italy, he has absolutely no doubt that they are doing well.
"It is true that the pace [of the Premier League] is very different from France or Italy," he added. "But we are talking about two super players, that is beyond doubt. Expectations are very high, but I think they are doing very well."
(Video Courtesy: Kaiizo YouTube channel)
More Football news, transfer rumours, analysis and features at Sportskeeda.com