Kenya's Rudisha, Wanyama favourites for sports awards
632 //
16 Nov 2012, 14:31 IST
Nairobi, Nov 16 (IANS):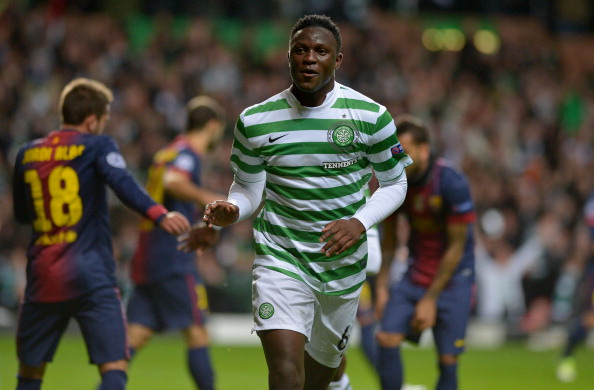 World record holder and Olympic champion David Rudisha and Celtic FC star Victor Wanyama are among the seven nominees who will vie for the Overall Sports Personality of the Year during the Dec 6 Safaricom Sports Personality of the Year Awards here.
The gala event's panel of judges includes Olympic champion Ezekiel Kemboi, last year's recipient and double world champion Vivian Cheruiyot, Paralympics record holder Abraham Tarbei, world marathon majors winner Mary Keitany and Commonwealth swimming champion Jason Dunford, reports Xinhua.
Announcing the short?list, the chairperson of the panel, Evelyn Watta revealed the judges had sifted through 60 names to produce the shortlist as award organisers invited the public to vote for their choice through a Short Message Service code and online.
"This year was not a good year for Kenyan sport. We had names from unusual quarters and narrowing down based on their performance was not an easy thing," Watta told journalists in here Thursday.
"Our expectations at the London Olympics were quite high and going by this, the nominations we received gave us a challenge and the people we selected emerged top," she added.
Despite giving the public a chance to decide who will succeed Cheruiyot, who became the first Kenyan female athlete to win two Olympic medals at the same event with silver in 5,000m and bronze in 10,000m, organisers stressed the final decision would fall on the judges.
"The panel will do 80 percent of the job with the rest falling to the public since capturing its mood is important," Watta elaborated.
Event founder and patron Paul Tergat took the opportunity to challenge federations who have no sportsperson in the shortlist.
"This is an opportunity to other federations to know why they do not have their sportsmen in this list. They need to invest more to ensure they are equipped and they give their sportsmen the support they need," the former world marathon record holder and two?time Olympics silver winner expressed.
He was responding to the assertion that the annual awards which are marking their ninth edition are biased towards athletics with the shortlist featuring only one footballer and a swimmer.
Rudisha who was declared the Sportsman of the Year in 2010 was edged out by Patrick Makau, the holder of the world marathon record last year but returns as a favourite after setting the 800m standard at the Olympics final in London where he ran 1:40.91 for gold.
Wanyama has emerged as a nation's darling following his performances for the Scottish Premier League champions especially at the UEFA Champions League where he capped his rise by scoring the first in a 2?1 win over Catalan giants Barcelona a fortnight ago.
The midfielder is rumoured to be attracting the attention of several English Premier League clubs including 19?time winners, Manchester United.