Krasnodar's Movsisyan likely to miss Spartak clash
705 //
10 Nov 2012, 16:46 IST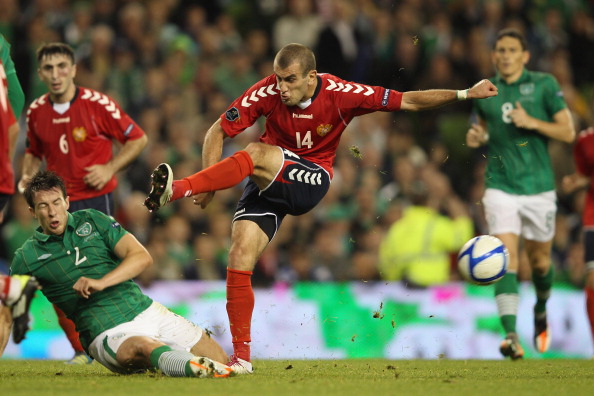 Moscow - Krasnodar's Armenian-American striker Yura Movsisyan is set to miss his team's Russian Premier League football clash with Spartak slated for Sunday due to injury.
Movsisyan is the Russian top flight's joint top scorer with nine goals, but missed Krasnodar's 2-0 win over Dynamo Moscow on Sunday with a foot injury.
"My chances are not looking too good. I don't think I'm going to be playing in the game," he said, adding that he was confident of a swify recovery.
"It's not a big injury. I'm just not 100 percent, that's why I'm not playing."
Fellow attacking players such as Moussa Konate and Wanderson could step up in his absence, Movsisyan said.
"We do have players who can come in and do the job. They have shown they can do it," he said.
Movsisyan started his career in the United States with the Kansas City Wizards and Real Salt Lake, and joined Krasnodar last year following a spell in the Danish league.
He plays international football for Armenia and has scored five international goals in 18 games.