Real Madrid are one of the biggest clubs in Europe, and whenever they walk onto the field, they're immediate favourites to win the game. The intensity with which they play football is impeccable and noteworthy. They have won four UEFA Champions Leagues in the last five years, which says a lot about the winning nature of the club. But they won all of that with one of the best players of all time, Cristiano Ronaldo, on their team.
With Ronaldo moving to Italy to play for Juventus, there have been talks that Real Madrid will have a hard time coping without him. Many believe that their golden period has ended with the exit of the five-time Ballon d'Or winner.
Cristiano Ronaldo is not the only thing Real Madrid will miss this season. They will also be without their former manager, Zinedine Zidane, under whom Real Madrid won three out of three UCL trophies and had never lost a final under him. Under their new manager, Julen Lopetegui, Real Madrid lost the UEFA Super Cup. But post that defeat, Madrid have only come out stronger with players performing well.
Here are the three best performers for Real Madrid so far.
---
#1 Karim Benzema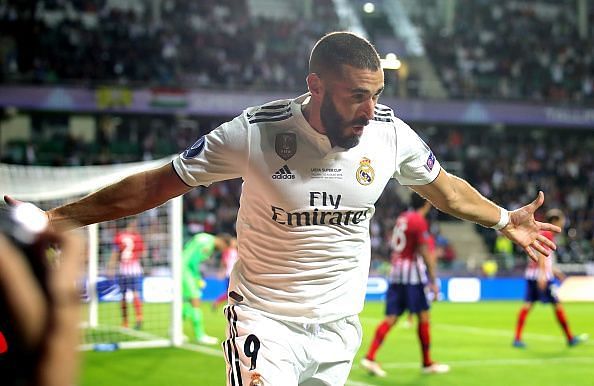 After a dreadful last season, missing open goals and sitters, Karim Benzema has had a great start to the new season and would want to continue the heavenly form he is in right now. The Frenchman has scored four goals in three games and is the leading goal scorer so far in La Liga, along with Lionel Messi. What makes his performances so exceptional is that Karim Benzema drops deep and helps in the link up play. Despite all of that, the French striker has found the net four times, which is something prodigious.
---
#2 Gareth Bale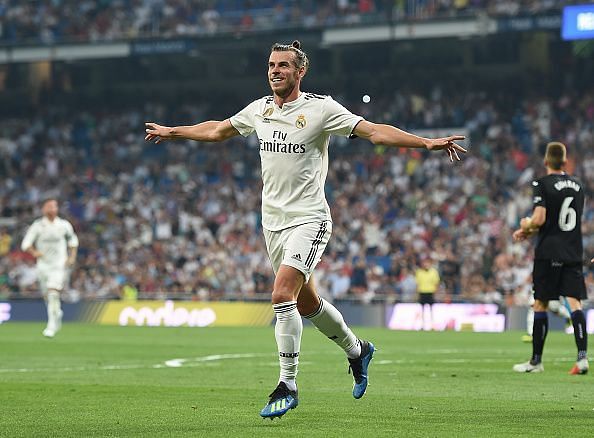 Gareth Bale had an excellent La Liga season last time but missed a lot of games due to injuries. In the 26 games he played last season, the Welshman managed to score 16 goals and provide two assists. To add to that, Gareth Bale was also the reason why Real Madrid won their third consecutive UCL trophy. Despite coming off the bench, Bale managed to score two goals, one of which was candidate for goal of the season.
Bale has had an excellent start to this new season, as he has already been directly involved in 5 goals for his team. He has scored three goals in as many games and has provided two assists already. The Welshman has already won one Man of the Match award in La Liga.
Gareth Bale would want an injury-free season, and if he manages to do so, there is nobody who is going to stop him from scoring close to 30 La Liga goals this season.
---
#3 Marcelo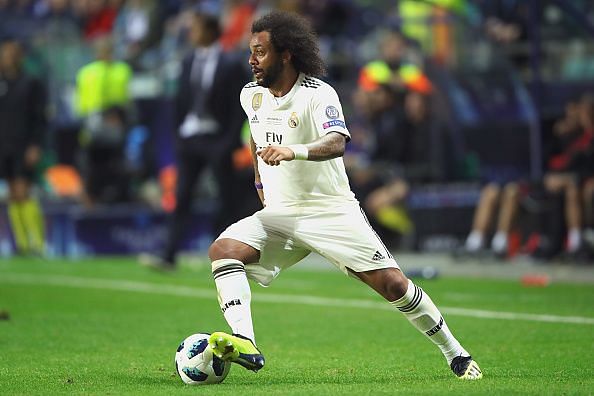 When you are talking about the best Real Madrid players, you have to have Marcelo's name in it and why not? The Brazilian is seen virtually everywhere on the pitch and is probably the most worked player in the entire squad. One moment he's dropped deep to defend, the next moment he's moved forward and has already created a goal-scoring opportunity for his team.
He is one of the very few footballers who play their heart out every single minute of the game they are playing. What makes Marcelo notable? The fact that he's responsible for his team conceding a goal means that he carries the burden on himself to score a goal or create a goal scoring opportunity.
Marcelo has had a great start to this season. He is yet to be involved directly in a goal for Real Madrid, but the Brazilian has helped Real Madrid decisively on the attack. So far, Marcelo has already created four big chances for the club, which shows you a lot about him. He will be involved in goals for the Spanish giants because he is an integral part of the squad.