La Liga Transfer News: Malaga CF Sign Santi Cazorla
Spanish club Malaga CF continued to add, build & put together a formidable squad for the new upcoming season. The lastest incorporation is none other than Spanish International & now ex-Villareal midfielder Santiago Cazorla. The player has signed with Malaga for the next 5 years.  Villareal now find themselves in need to secure their future financially & have been forced to sell some of their top players ( Rossi could be next).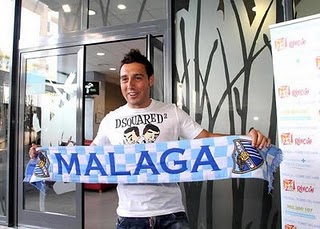 Cazorla has flown off to Holland to join the team where they are training & participating in friendly matches & will be presented officially on the teams return to Malaga next week.