Laurent Koscielny - All hail the Boss
1.99K //
27 Mar 2012, 23:40 IST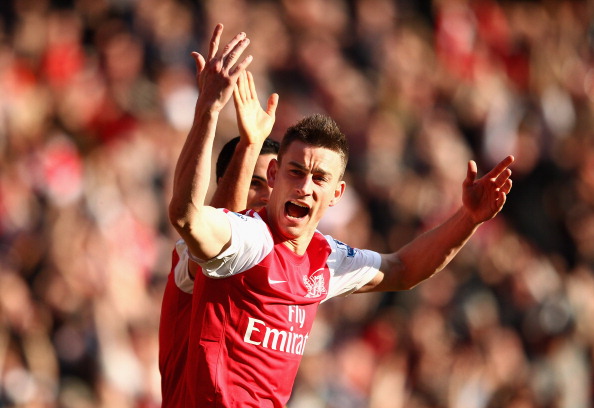 This season has been up and down for Arsenal with many fans blaming Arsène Wenger for the poor start to the season, for every loss and pretty much everything else negative. Some went as far as saying he had lost his touch when it comes to finding players, but this season has proved that he hasn't.
The signings this summer proved he still has an eye for a bargain, spending up to £50m on a number of quality players. But it wasn't just this season that he has proved it. He proved it last year as well when Arsenal signed an unknown Frenchman. Not for the first time either. A player who hadn't long ago been playing in France's 3rd tier, Arsenal fans were rightly skeptical of a man who went by the name of Laurent Koscielny.
Along with Alex Song, he is the most improved player of the season, the star defender in a much criticized back 4 – The B.O. Double S! Ask any logical Arsenal fan about who is better between Koscielny and Thomas Vermaelen, and they'll struggle to answer quickly without thinking about it. The majority will probably say Vermaelen is better as he scores goals, but for me it's Laurent. He has speed, intelligence, agility, strength, determination, aerial ability and a fantastic reading of the game with an eye for a pass to match.
He's aggressive but without losing his mental calmness when tackling opponents, he anticipates a pass before it happens and he's quick enough to match any striker. Benik Afobe actually revealed in an interview that Koscielny is the 2nd fastest player at Arsenal over 40 meters, behind Theo Walcott who's 1st.
After leaving Tours in 2009, he signed for French Ligue 1 side Lorient where he helped them reach their highest league place in their history – 7th. Fast forward a couple years and he is now one of the first names on the team sheet at one of the biggest clubs in the world – Arsenal, in the Premier League.
His star performances haven't really been noticed though, unfortunately. In his first season for Arsenal, his brilliant performances, particularly against Barcelona and others were hugely overlooked by the mistake he made in the Carling Cup Final, costing the Gunners their first trophy in 6 years.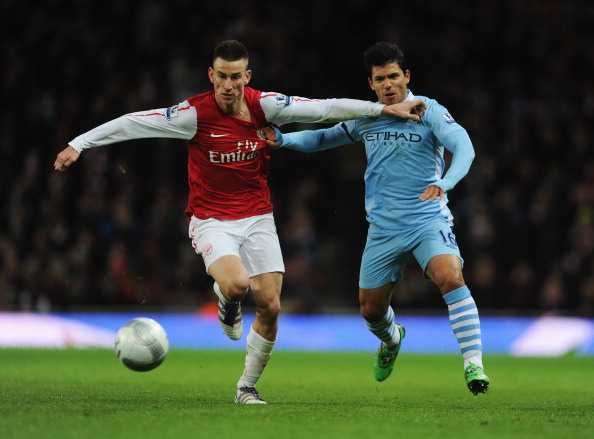 Even this season, his performances have been overlooked. He's been solid all season in a back 4 that's been swapped and changed so many times throughout the campaign, even filling in at right-back and doing so effectively. In his debut season with the Gunners, he formed a strong partnership with Johan Djourou while Thomas Vermaelen was out injured. He was in fact lucky that Vermaelen got injured in the first place. The plan was to never make him play as many games as he eventually did. But given the opportunity, he showed many a times the potential he had. I could see he was a great defender and would become an integral part of our team.
The fact I'd sign into Twitter during the summer transfer window and see people tweeting, "Sell Koscielny!! #Flop," and "We need a new partner for The Verminator! Keep Djourou and sell Koscielny and we're laughing!" It really made me wonder if people actually watched our games. It all comes down to 'that' mistake I mentioned earlier where he was involved in a mix up with Wojciech Szczesny.
Unlike Szczesny, Koscielny wasn't visibly confident and people weren't sure if he could put it past him like the big Pole managed to. But some stellar performances this season have shown that it was just a mistake and not something he does on the regular, even if he does score the odd own goal.
If he'd been signed from a top European club for £15-20m or played for another team I'm sure he'd receive much more praise than he has done. I tried to find some quotes from people talking about him but to be honest there aren't many. The best one I found was from Thierry Henry: "For me Laurent Koscielny is the best center-back in England at the moment." Most of the other quotes I found were from before he signed for Arsenal.
One thing I've noticed is that people seem to compare him to Mr. Arsenal, Tony Adam. While he may not be a natural leader who shouts at his fellow defenders, he does possess some of the attributes of the Arsenal legend when it comes to defending and isn't too dissimilar to another Arsenal legend, Patrick Vieira, when bombing forward to join in with the attack – he's tall, agile and perfectly comfortable in the other half of the pitch. On the subject of Vieira, I wouldn't be surprised if Laurent Koscielny could play as a defensive midfielder himself. He definitely has the qualities it takes to play in that position.
His overall play, in my opinion, is superior to Thomas Vermaelen apart from the scoring, obviously. Of course this isn't to say Vermaelen is useless, he isn't. He's been our best defender since he signed, however this season Koscielny has been stronger and more consistent and shown his importance during the aforementioned Vermaelen's lengthy spell on the sidelines with injury. With Koscielny and Vermaelen, we're beginning to see the results of having two world-class center-backs alongside two equally good full-backs.
Koscielny's impressive form this season is backed up by his similarly impressive stats: This season he's made 2.7 tackles per game, second highest at Arsenal behind Alex Song (2.8). He's also made 5.3 clearances per game, the highest at the club, and won the most offsides while contributing 2.7 interceptions per game and winning 2 aerial duels per game. He has a pass completion success rate of 85.3%, averaging 51.7 passes every match with at least 2 being successful long balls. His stats are just as impressive going forward: He has 1 goal and 1 assist so far in the Premier League, and has averaged 0.6 shots and 0.4 key passes per game.
Not bad for a 6'1″ center-back. He loves to get forward and attack from defense. One great example of this was against Aston Villa in the FA Cup. He picked the ball up in his own half after making a tackle, ran forward at pace, played a neat one-two and drove into the box before being fouled by Darren Bent resulting in a penalty, which was converted by Robin Van Persie to give Arsenal the lead.
It's great to see the Arsenal fans finally appreciate the fine performances by this man, nicknamed 'Bosscielny'. I hope he can continue his great form in the remaining games and into next season. It's important for any success Arsenal may have in the future, that both he and Thomas Vermaelen get some time playing as a unit. And if it wasn't for Robin Van Persie, Koscielny would get my vote for Arsenal's Player of the Season without a doubt.
All stats provided by Whoscored.com. 'Til next time.
Written by Ryan Goodenough
Follow him on Twitter @RealYoungGunner