Liga Endesa and La Liga: Football and basketball teams from same cities
1.30K //
11 Dec 2012, 23:25 IST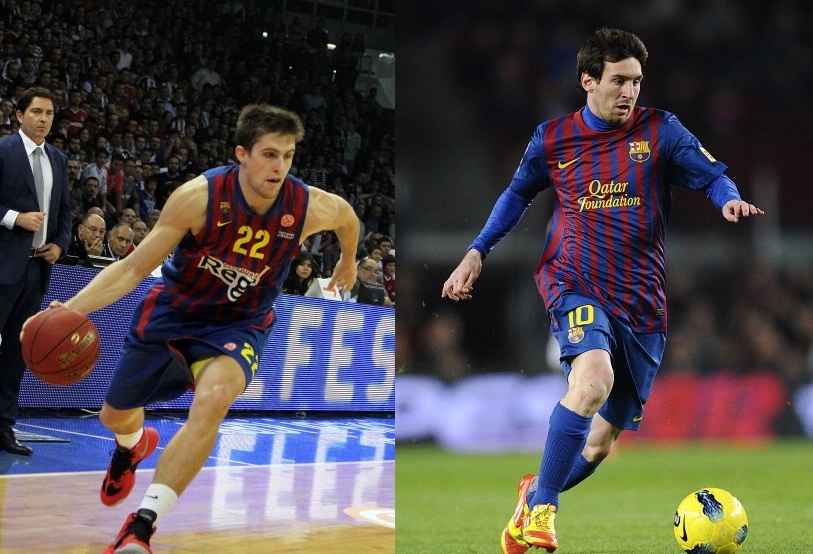 In India, this year there is another basketball league being aired on TV besides the NBA on Sony SIX. It is La Liga, the Spanish basketball league, and their game is very easy on the eyes. One issue which comes in the way of a casual fan while watching matches of La Liga is the lack of familiarity with the teams. We only cheer for those we identify with, and a league with teams named like Mad-Croc Fuenlabrada can take some warming up to.
One quick way to relate to these teams is to identify with their cities and corresponding football teams.  Spain has home to the strongest football league in Europe over the last five years, according to UEFA's league coefficient. And a lot of these cities have more than one football team which plays in the Spanish La Liga. The similarities don't end there. These cities have a predominant football culture, and their basketball teams are simultaneously in the shadow of the football teams and have a shared identity with them. The fans are more raucous than the NBA fans, and their season is also less than half of that of the NBA's. Here's a full list of cities with teams in La Liga and Liga Endesa, to help you identify some of the teams in Liga Endesa when you watch them on Sony SIX:
City: Madrid
Football teams:
Real Madrid
Rayo Vallecano
Atlético Madrid

Basketball teams:
Asefa Estudiantes
Real Madrid
City: Bilbao
Football team:
Athletic Bilbao
Basketball team:
Bilbao Basket
City: Zaragoza
Football team:
Real Zaragoza
Basketball team:
CAI Zaragoza
City: Sevilla
Football teams:
Real Betis
Sevilla
Basketball team:
Cajasol
City: Barcelona
Football team:
Barcelona
Basketball team:
FC Barcelona Regal
City: San Sebastián
Football team:
Real Sociedad
Basketball team:
Lagun Aro GBC
City: Málaga
Football team:
Málaga
Basketball team:
Unicaja
City: Valencia
Football team:
Valencia
Basketball team:
Valencia Basket
Fun fact, in the 52 years in the history of the Liga Nacional which later became the ACB (Liga Endesa), Madrid and Barcelona have shared 47 titles between them.
Here is more info about this league:
https://www.sportskeeda.com/2012/10/26/liga-endesa-spains-top-tier-basketball-league-now-airs-in-india/