Lionel Messi - Making genius look ordinary
4.23K //
26 Mar 2013, 20:55 IST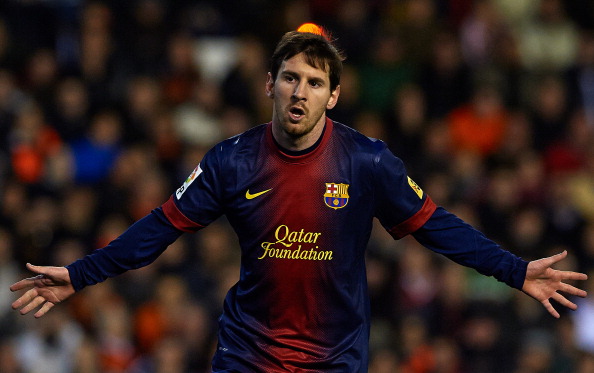 Xabi Alonso's importance to Real Madrid is understated. Michael Carrick is only just beginning to get the appreciation he deserves for his performances for Manchester United. And Hugo Lloris, one of the best young keepers in today's generation is not, for some inexplicable reason, ranked among the best in the Premier League. These are the first names which come to my mind when one talks about underrated football players.
But I'm going to stick my neck out and say it. Lionel Messi is the most underrated player in the world today.
Billy Beane, the mastermind behind the concept of Moneyball, agrees with me. He had this to say when asked who he thought was the most undervalued player in world football.
"You know, I'd actually say Lionel Messi. He's so remarkable, watching him play, he's probably still undervalued. When you're scoring five goals in one Champions League match, there's no value that's too high."
Listing all his records is not an option. But let's take a look at what he has achieved over the past couple of months.
In January, he won his fourth Ballon d'Or, making him the only player in history to win the accolade four times. He became the youngest player to score 200 goals in the La Liga when he scored 4 against Osasuna.
In February, he scored his 300th goal for Barcelona.
And in March, he scored in the La Liga defeat to Real Madrid, equalling Alfredo di Stefano's record of 18 goals scored in Clasicos. As if that were not enough, one week later, he scored against Deportivo, breaking the all time world record and scoring in his 17th consecutive league match.
These statistics speak for themselves. Breaking records has become as commonplace as scoring goals for Lionel Messi, and it is easy to forget that he is still only 25. Had these feats been achieved by anybody other than Messi, people would've been talking about it everywhere. But such achievements have come to be expected of Messi.
No one bats an eyelid when Messi scores 2 goals in a match any more. Dribbling past two, three, four opponents and curling one in from the edge of the box is treated with muted applause and an admiring glance. Mazy runs and defence splitting passes are forgotten among the multitude of goals he scores.
Players who play at his level for a couple of weeks (case in point, Gareth Bale) or a couple of months (Falcao) are all of a sudden compared to and put in the same bracket as Messi and Ronaldo. While they are brilliant players, capable of single-handedly winning matches for their teams, these comparisons are extremely misguided. People tend to forget that Messi has been operating at the pinnacle of world football for the past couple of years. Players such as Bale, van Persie and even Neymar suffer from lack of form at times. But Messi has been turning in the same high level of performance week in week out for the past five years.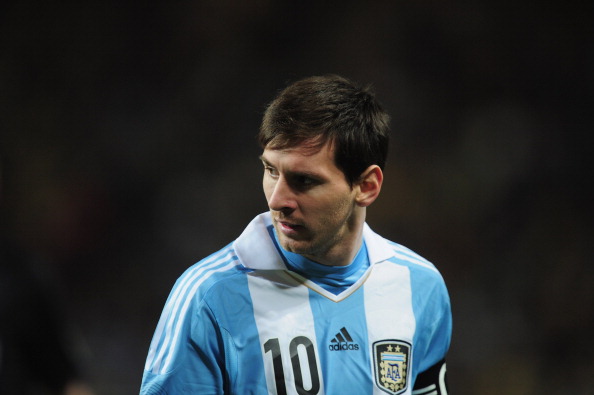 A common criticism of Messi is that he has been unable to transform his form at club level into stellar performances for Argentina. While success has not come to Argentina and Messi on the international level, this criticism is again, misplaced. Messi has been Argentina's best player in the past few years and it is not reasonable to expect him to single-handedly deliver the World Cup for Argentina, especially with a defence as porous as theirs. That is not to say that he might not still do so. He still has enough football left in him to ensure that he plays the next two, or maybe three World Cups, barring any major injury. And he'll only be better off for the experience gained in Germany and South Africa. Despite not having scored a goal in South Africa in 2010, he was the centre point for all of Argentina's attacks and was nominated in the ten player shortlist for the Golden Ball award. That speaks volumes for how good he was, considering that he didn't score and Argentina were knocked out in the quarterfinals.
There are those who argue that he doesn't score enough headed goals. This however, is unfair as it is Barcelona's style of play that dictates his lack of headers. Anybody who doubts his ability to head the ball only needs to ask Manchester United fans about the 2009 Champions League final. Messi's goal in that match was one of the most majestic and elegant headed goals I've ever seen, pulled off at the biggest stage of them all.
Lionel Messi is the best finisher, the best dribbler and the best passer in the Barcelona team. He is essentially, as Michael Cox puts it, 'three world class players rolled into one'.
Watching Lionel Messi play, I feel privileged because I know that I'm watching history in the making.