Liverpool FC: Learn to walk before you fly
1.06K //
16 Dec 2012, 19:15 IST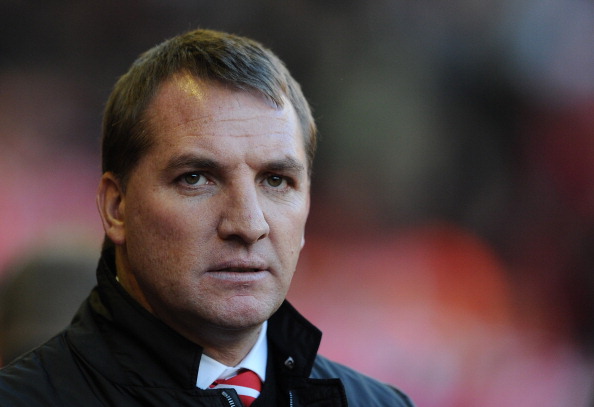 After a great comeback win against West Ham last weekend, we witnessed an out-pour of  positive feedback from Liverpool supporters all around the globe and they had reason to do so. Three wins in a week for the first time since the Rafa Benitez era, which included tough away trips to Udinese and Upton Park with the win against the latter coming without top scorer Luis Suarez. Things finally seemed to be on the upswing with a relatively easy game against struggling Aston Villa at home on the horizon and the week passed with optimism and hope among the Reds; a feeling which was epitomized by manager Brendan Rodgers' pre-match statements saying the momentum was with the club and that his players should focus on the second place which was up for 'grabs' because it was only eleven points away.
Everybody seemed in a happy mood, the snow had set in, the weekend had arrived and the match at Anfield started with Liverpool attacking and after five minutes into the game, one could see that this match might just turn out to be another one of those frustrating Anfield draws where the team has always deserved more than what they have been awarded. But just when a break seemed to be arriving, a little known Belgian attacker made his presence known. Christian Benteke was presented with too much space outside the box and Liverpool paid the price after he hit a strong low shot which thudded off the post into the net. Silence around the stadium, apart from the few Villa fans who were singing their hearts out and also booing their hearts out whenever the ball came to Stewart Downing.
Suddenly, Liverpool looked rattled and mistakes started to creep in to their play. Lucas and Allen had a string of mis-passes before Weimann again scored for Villa on the break and within ten minutes, we were looking at a mountain which would prove to be very difficult to climb. Half-time approached and on the other side of it, we saw Joe Cole being introduced for Jonjo Shelvey. Liverpool continued to press and should have won a penalty in the fiftieth minute when Daniel Agger was brought down in the box after a massive shirt-tug. Liverpool have not been awarded a single penalty this season despite some very obvious fouls on the Reds' players.
An error from Joe Cole gave Benteke the ball for a clear run and thanks to the Liverpool defense, he ran all the way up to the penalty spot before coolly slotting the ball away for Villa's third. This was unbelievable, Liverpool were being absolutely hammered here. The Reds were more listless than they were against Arsenal early on in the season at Anfield. Rodgers brought on Henderson for Leiva in the hope of triggering a revival, but he had little impact and a deflected Gerrard header late on in the game did little to help the cause.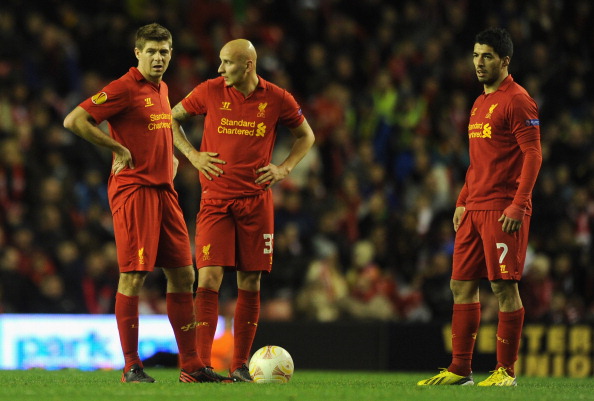 Full time score 1-3. Hopes dashed, criticism back and momentum lost. Liverpool FC were back to their frustrating self  and Brendan Rodgers' bold statements before the match seemed stupid and immature. The Reds are a team in transition and haven't made it to the top four in over three seasons; infact they have not been able to make it to the top five in these three seasons. It is important for Liverpool fans to keep their aspirations in control and more importantly for their manager to keep them in control.
Questions need to be raised about Rodgers' tactics of repeatedly sticking to the 4-3-3 system. There were times when they needlessly passed back instead of playing  long-balls in search of some quick goals. The repeated absence of Assaidi is baffling as he has no reported injury but is not included in match-day squads; there seems to be a general consensus among some that Assaidi was not Rodgers' signing. Steven Gerrard being way below his best this season has not helped the cause either.
On a night when Liverpool under-performed massively, Stewart Downing put in one of the best performances among his team-mates. It's Fulham next week at Anfield and the Reds will be cautious not to repeat such a performance, one which saw the Anfield faithful emptying the stadium after the seventy minute mark. A match which started as an 'easy' fixture showed the Reds that the road ahead is long and hard and that there is a big gap between second-place (the dream) and their current twelfth place (the reality).