Liverpool FC: Work In Progress
1.09K //
08 Nov 2012, 14:54 IST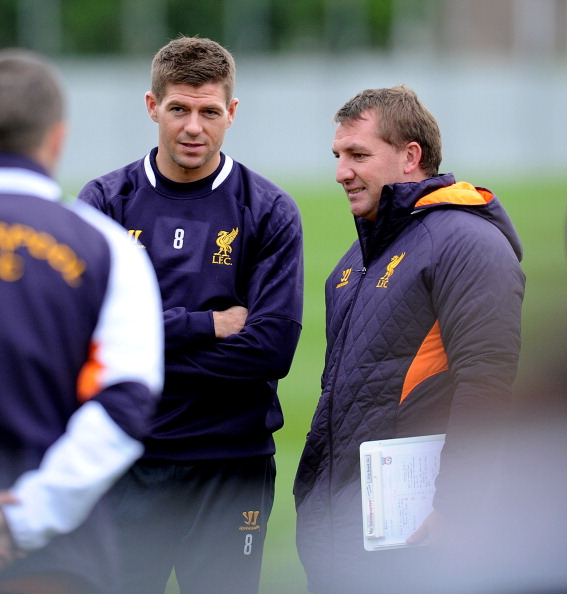 The start of this season has been really disappointing for Liverpool, who have only been able to get 11 points from their first 10 games in the Barclays Premier League. They also lost in the League Cup due to a shaky defense.
Time to panic? People might think so. But I beg to differ.
Results might have not gone our way, but Brendan Rodgers has certainly made it clear how he wants to play football. This season you can see that Liverpool wants to keep the ball, pass it around and try to play a bit quicker. Under Roy Hodgson, I don't know what Liverpool was doing. Kenny Dalglish steadied the ship but there was no continuity in the side. At times, I felt Kenny Dalglish didn't know till the last moment what team he was going to play.
Brendan Rodgers was made to look like a fool when he loaned out Andy Carroll. Ian Arye and the backroom staff had lined up two transfer deadline day signings, which didn't materialize. They were supposed good attacking players who knew where the back of the net is.
The problem with Liverpool this season has been the lack of goals. Or, rather, the lack of a threat in front of goal. Liverpool is relying heavily on Luis Suarez, who is a terrific footballer but not the best of finishers around. Steven Gerrard is ageing and there aren't other avenues that I can see goals coming from. If those two deadline day signings had fallen in place, things might have been better.
But lets not forget that Rodgers is a guy who is not even 40, and has one of the toughest jobs in football- being manager of Liverpool FC. FSG (Liverpool's owners) have to be patient.  They have found a manager who is aware of the club's past and wants to emulate that success with the brand of football that got them success. To be honest FSG have been patient and apparently have given Rodgers three years time to qualify for the Champions League.
If the club is patient enough and get the players he wants, I can see Brendan Rodgers at Liverpool FC, for a long time and bringing back the good old days.