Liverpool: Heavy reliance on super Suarez and Europa League ambitions
660 //
25 Nov 2012, 09:20 IST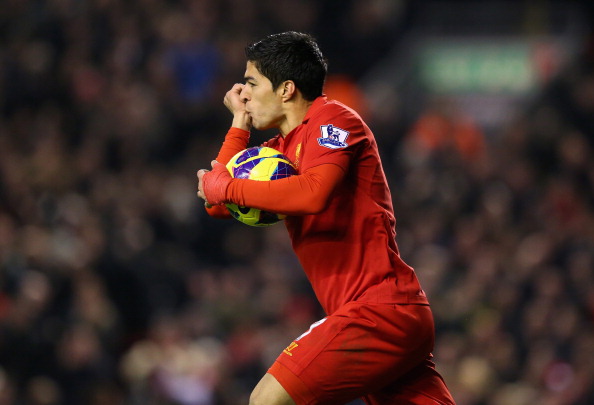 After a bad start to the season, Liverpool have now gone 7 games without losing in the league. The key factor in Liverpool's unbeaten run is the form of Luis Suarez. With 10 league goals scored so far this season, Suarez is currently top-scorer in the Premier League. While Suarez's form is a good thing for Liverpool, it is also a big problem.
The team is relying only on Suarez to score goals, and looks toothless and out of ideas without him. That big reliance on Suarez is the product of a few factors; the biggest being bad summer business and lack of money given to Rodgers for new players. With more than 5 weeks remaining until January, Rodgers will be hoping Suarez stays fit or his team will be in all sorts of problems.
As it is the case with all players in good form, lots of clubs will be interested in signing Suarez. Keeping him is key for Rodgers' and Liverpool's future. If John Henry and his FSG really want Liverpool to challenge for titles, they will do all they can to keep Suarez and help Rodgers build a team around him. Selling him may give Liverpool much-needed funds, but in the situation they are now, Liverpool would not be able to replace him with a player of similar quality.
With a small squad relying on Suarez, Liverpool can also forget about challenging for the Europa League title. It is a competition worth winning, but Liverpool's current squad is just too small to fight on two fronts. Liverpool still have a good chance of qualifying to the last 32, but need to get at least a draw against Udinese at the Stadio Friuli.
The question is whether Rodgers actually wants his team to advance into the last 32 of the Europa League. Advancing would only add more games to the already busy schedule. With potential opponents hailing from all parts of Europe, it isn't worth advancing if their goal isn't to win the competition.
Written by Ivan Stanic(@stanic007)