Liverpool keen on re-signing Xabi Alonso?
959 //
06 Dec 2012, 16:03 IST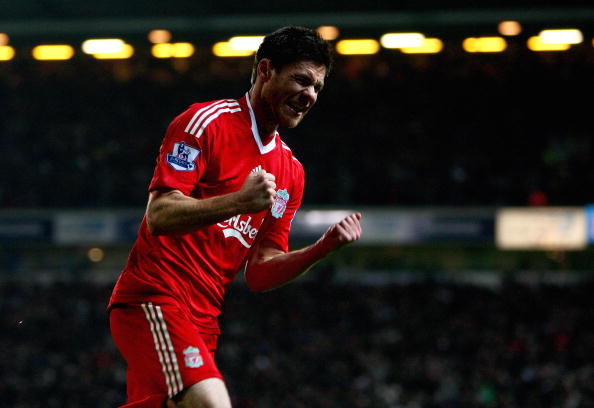 The supporters of the Reds could have something to rejoice after a long time if there is any truth to Daily Express report.
Spanish midfielder Xabi Alonso has not negotiated a new contract with Real Madrid and this has suggested that he might leave the club by January and this has brought out reports about his emotional comeback into Liverpool.
However, he might have to think hard about rejoining the English Premier League club, as Liverpool have not made it to the Champions League and they also don't look like they'll win the EPL title in the near future.
Alonso has played more than 100 games for Real Madrid and was hugely instrumental in their La Liga triumph.
Liverpool manager Brendan Rogers would definitely welcome the midfielder, given the history of  his success with the Reds including the Champions League triumph in his first season. Alonso played for five seasons and scored 19 goals in his 210 appearances.
With Steven Gerrard losing his touch with every passing day and Jordan Henderson struggling to find form, the emotional return of Xabi Alonso might just prove out to be the much awaited breakthrough for Liverpool.