Liverpool manager Brendan Rodgers plans £80 Million raid on Serie A trio
15.92K //
20 Feb 2015, 13:36 IST
There was cause for speculation after Brendan Rodgers rushed away from Anfield to catch a flight after a 3-1 win against Tottenham but a selfie outside the Vatican City seems to have given us a clue as to what he's up to.
The Daily Star have reported that Brendan Rodgers has renewed his interest in signing Miralem Pjanic, 24 as well as his team mate Radja Nainggolan, 26 and Lazio winger Balde Keita, 19
Pjanic has been in fantastic form for Roma coming second in outsideoftheboot.com's vote for player of the season only behind breakout star Ciro Immobile.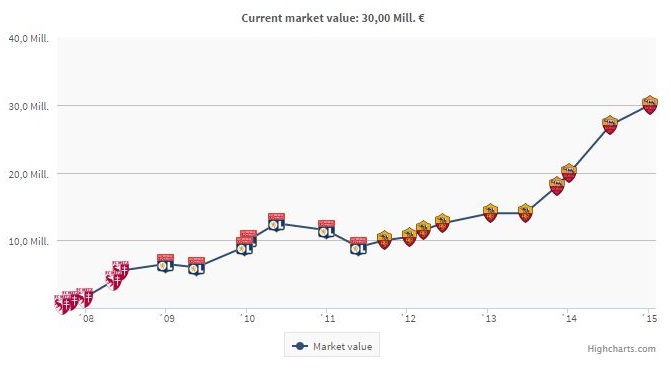 Liverpool's depth in the midfield has been criticised with the likes of Joe Allen starting for the Reds of late, and fans see Pjanic as a perfect fit into the Liverpool midfield and could possibly even be seen as a Steven Gerrard replacement.
The next player in Rodger's raid of Roma is Radja Nainggolan. The Belgian only just completed a permanent move to i Giallorossi after a successful loan deal the season before, however, since then his Market Value has risen by 10 million and is starting to be considered as one of the Serie A's best.
Nainggolan would be the defensive midfielder that Liverpool so badly need as the Brazilian Lucas continues to fight injuries and struggle for fitness.
The last player on Brendan's list is Lazio winger Balde Keita. The Spaniard was in Barcelona's youth acadamey from the age of 9 but was sent out on loan as a punishment for playing a practical joke on a team mate, however, he decided against moving back and went to Lazio.
Keita spent the 2012/13 season playing for the youth team and moved up into the senior team where he has since shone. He is the only player out of the three to not make much sense as to why he would be signed, however, recent signing's have proved Brendan Rodgers is always looking to build for the future and this could be another of his young stars.
The trio could end up costing near 80 million pounds, Radja Nainggolan is the only one of the three to have a buy out clause at 26 million pounds, Roma are asking for 35 mil for Pjanic and it could take 25 million pounds to lure away Balde Keita.