Liverpool player rating for 2011-12 season - Part 1
We evaluate Liverpool's players for their performances during the 2011-12 season. Here's part 1 of our evaluation; for part 2, please click here.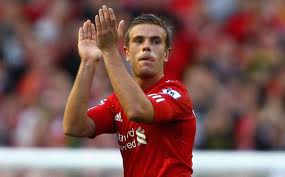 Cost price: Around 20 mil
Fair price: 12-14 mil
Jordan Henderson. The player who was once described as the best young English midfielder by Steve Bruce came to Anfield with very high hopes on him. Henderson had previously played at central midfield and as well as right side of midfield and showed good composure and good first touch. But ever since he moved to Liverpool he has been played mostly at right side of midfield. A place where he struggles more than often. He played centrally and had some decent games too but not in the same level as Wilshere or Cleverly. Same was the case when he was tried at AM role. The lad certainly has potential. A cool head and good first touch is something that is found rarely among young players but apart from that he is pretty much ordinary. He still has a lot of confidence issues. He gets into good positions but never hits the ball but instead tries to cut it back or holds on to it too long only to lose it. But he is just 20. At the age of 20 and completing almost 100 games in top level football is something not incredible. But he is just not that player who can pass the ball 40 yards like Gerrard can or tackle the ball like Lucas does. He is still trying to fit into the Liverpool groove but when he fits in he could certainly become more than handful for the opposition. He  has the scope and potential to improve.
RATING:6/10
2. Charlie Adam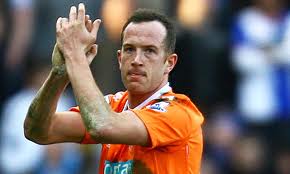 Cost Price: Around 6.5 mil
Fair price: 5-6 mil
Charlie Adam was considered as the heir to the place left vacant by Xabi Alonso. Adam's long range passing and set pieces made him a good player on paper but on pitch he has been a complete failure for Liverpool. He does have a dozen assists to his credit and few goals too but he gives many scoring opportunities to the opposition as well. He needs a very good DM to cover him and without that all his weakness are exposed. He is slow, has very less positional awareness and his set pieces are becoming worse day by day. His set pieces alone were worth 10m pounds according to Mr. Ferguson. But now it seems that even the 6m pounds paid to get him are a waste. He does have a good odd game in between but that is as frequent as Carroll scoring a couple of goals.Very rare indeed. Who can forget his penalty miss at Wembley recently. He can improve and will need to find his old form and accuracy that he enjoyed at Blackpool if he has to succeed at Anfield.
RATING: 5.5/10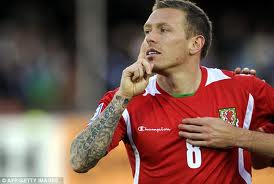 Cost Price: FREE
Fair price: – -
Craig Bellamy has been a great signing by Kenny Dalglish. Very few would have thought that the 32-year-old Welshman would be the only signing to deliver in a window where Liverpool spent around 60- 70 million. Bellamy has been a breath of fresh air every time he has been played. His pace, shooting skills, determination and awareness have made him an instant fan favorite. Apart from his short temper everything about him suggests that he's a very happy player. His goals have been well taken and his determination to win the ball even at the 90th minute is something that every young player must learn. By far the best player this season at Liverpool; if only  his knees hadn't let him down, Bellamy would have made a bigger impact. He still creates and scores goals every time he is on the pitch. And the best thing about this transfer is that Liverpool snapped him for free.
RATING: 8/10