Liverpool v Arsenal Preview : No letting up now
877 //
03 Mar 2012, 14:26 IST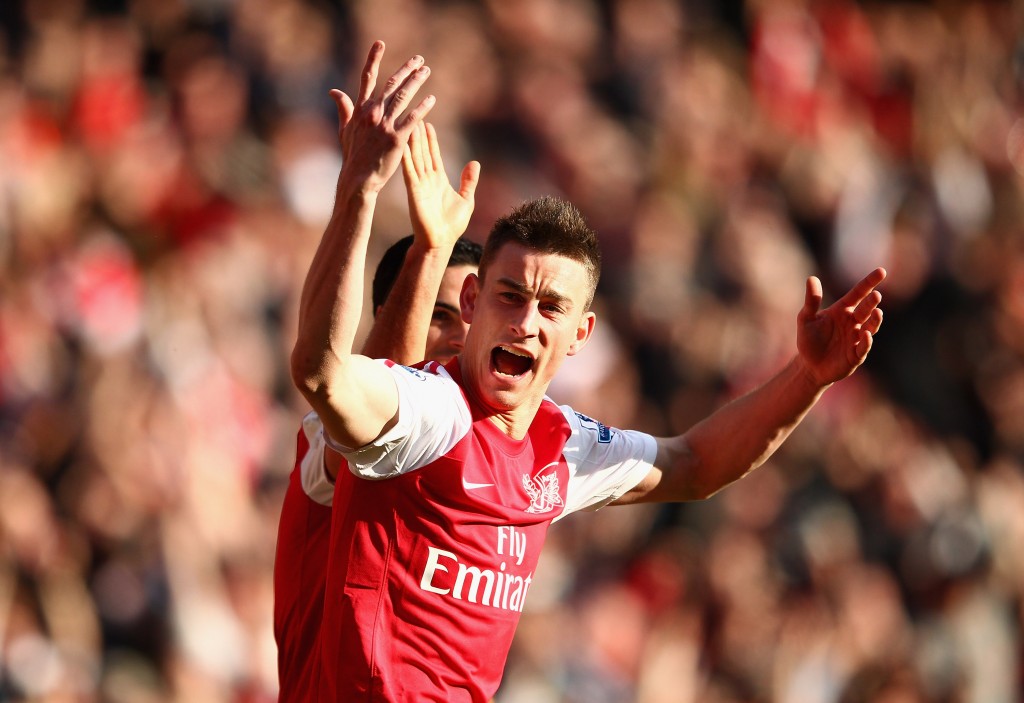 First game after the massive thrashing we gave our version of the"noisy neighbours". I should think that some of the euphoria and boost should still be there with the squad going into the trip to Anfield. A part of it will no doubt be diluted by half the squad going away for what can only be deemed as a silly time to have international matches.
Kenny Dalglish has just lead his Liverpool to an energy sapping Carling Cup win that was eventually won on penalties. Fairplay to Cardiff who fought right up to the very end. Plus the fact that some of this team will also have to travel for international midweek game, it could take it's toll on them. Whatever boost that can be gained from lifting a trophy can easily be negated by fatigue.
Liverpool came to us early in August and practically robbed us of 3 points. It's hard to rate them. Especially given the way we played them off the park with a very young side in that game and they only won the match because of the feisty nature of one Emmanuel Frimpong. Their purchases have been very average and yet huge amount of money have been spent. For the life of me, I will never get Jordan Henderson, a player with no particular good attributes.
It doesn't mean we can underestimate them. In Luis Suarez, they have a despicable character who will fling himself to the ground at every opportunity. But the Uruguayan can be deadly when given the chance. Kieran Gibbs will have to be protected on the right because we can't let Liverpool double team him on that side given the way Glen Johnson likes to bomb forward.
On the plus side, they will be without Daniel Agger. He has formed a formidable partnership with Martin Skrtel in the centre of defence. That most likely means a start for Jamie Carragher. That means we need to exploit his lack of games and pace. Liverpool has been unbeaten thus far at home and we will have to be up for this game if we want to come away with 3 points.
Perhaps Arsene Wenger is trying to play some psychological game with Dalglish by saying that some of our players have returned crocked. Robin Van Persie, Thomas Vermaelen and Tomas Rosicky will all have late fitness test to see if they are available to play. I'll be worried if any of them fail to pass that test. The bigger concern will be with the 2 African boys.
Alex Song and Gervinho both travelled back to play in their countries' respective games. It's worse for the Ivorian because he only just came back from the African Cup of Nations and jetted off again so quickly. They've only just got back yesterday and will be assessed. While I want both to be fit and ready the bigger worry is for Song. This considering we are already without Frimpong and Francis Coquelin.
Many seem to think that the return of Abou Diaby will help to facilitate the potential loss of Song. I don't see that being the case. Diaby has only just come back from long term injury and I'd rather we do not tempt fate and risk starting him. While he's available for this match, it's best that Wenger slowly ease him back into action.
When Diaby is in full flow, he's a sight to behold and one who could really take control and dominate a midfield. By my reckoning, he's only one of two players that we have (the other being Alex Oxlade-Chamberlain) who has the ability to glide past opposing players. That's a very big gift in the attacking third of the pitch. Some are suggesting that we cut our losses with Diaby given his injury track record. One name for you, Robin Van Persie.
Szczesny
Sagna—Koscielny—Vermaelen—Gibss
Arteta—Song—Rosicky
Walcott—Van Persie—Benayoun
I think that Wenger will persist with the line-up that was selected for the North London Derby. Going into the crucial part of the season and going to a tough away trip, experience could play a very important role. Yossi Benayoun was once of Liverpool and whatever advise he can give ahead of this fixture would be very much appreciated.
Andy Carroll might not be the same player he was when his then Newcastle side came to the Grove and best us but it doesn't mean we can ignore him. If Dalglish selects Carroll, our centrebacks will have to do everything they can to win those headers and not allow him to flick it on. Sometimes, if the situation allows, Song will be able to drop back and double team on Carroll.
If the situation calls for it and the starters doesn't find us the goals, we do have option on the bench. Yes, it's singular because that person is AOC. Removed from the firing line last weekend, it's a move that is welcomed. From being involved in the intensity of matches, he can sit down and experience what it's like to be playing those big games. The preparation and approach that is needed. This will all hold him in good stead for the future.
After last weekend, I don't want to look at the league table for the time being. There's really no point. We just have to keep winning matches and we'll be fine. Other teams can't catch up to us if we keep racking up 3 points every week. Last weekend's result is a big confidence shot straight into the veins for the fans. I sure hope it's the same for the players. We're at the start of the wave, let's keep riding on it for a while more.
Up The Arsenal!!!