Liverpool's fall from grace: An analysis
1.01K //
22 Nov 2012, 17:06 IST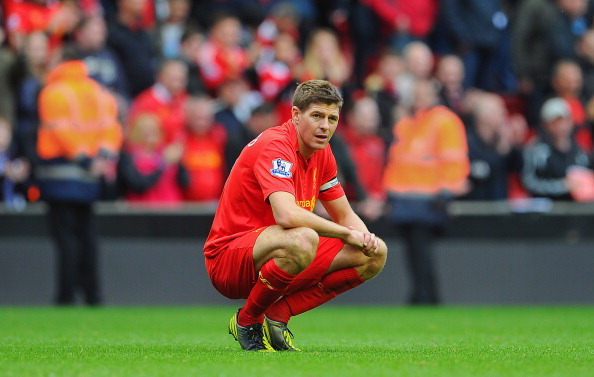 Liverpool is the most successful English team in European competitions and the team with 18 domestic league titles, next only to Manchester United. The current season though paints a completely different picture of the once champion team. Lingering at 12th position in the EPL with just 3 wins in 12 games, a top 10 finish looks to be the maximum they can hope to achieve this season.
So how did a team which last won a Champions League as recently as 2005, and was a perennial Top 4 finisher till the 2008-09 EPL season, slip to such embarrassing depths? Since the 2008-09 season, Liverpool have finished 7th, 6th and 8th in subsequent seasons, and there is every chance of the fall being steeper this time around. Where did it go wrong for Liverpool?
A few debatable transfers, financial turbulence at the beginning of the 2010-11 season and questionable managerial decisions are probably the biggest reasons for Liverpool's downfall. It is true that John.W.Henry, the current owner of Liverpool, has given a fair share of funds for Liverpool to invest in the transfer market. But the transfer choices made by Roy Hodgson, Kenny Dalglish and Brendan Rodgers have been pretty questionable.
It started with Xabi Alonso leaving Liverpool for Real Madrid in the 2009-10 season. The wonderful midfield trinity of Gerrard, Mascherano and Alonso had lost one of its vital cogs. Rafael Benitez did sign a wonderful replacement in Alberto Aquilani, but due to reasons unknown, he was not effectively used. He played very few games that season, and could not reproduce his best form at Anfield. Aquilani spent most his time in Liverpool out on loan, before joining Fiorentina in the current season. An exceptional talent wasted.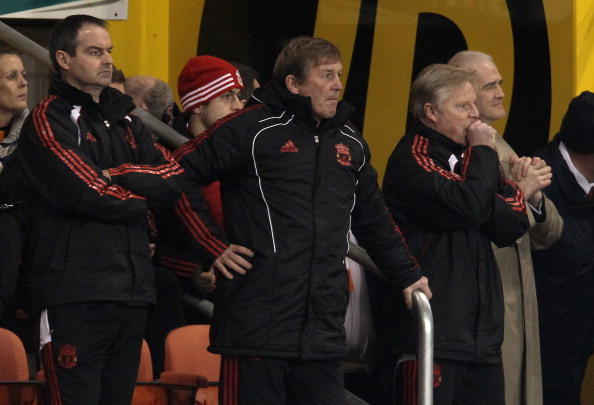 Things got worse in the 2010-11 season. With Roy Hodgson at the helm for the first half of the season, giving way to Kenny Dalglish in the latter part, Liverpool sold two big names in Fernando Torres and Javier Mascherano. They also sold some really good squad players in Yossi Benayoun, Albert Riera and Ryan Babel. Torres leaving Anfield was not the best of decisions for both parties. He has been nowhere close to his best at Stamford Bridge, and is possibly closing in on an exit in the January transfer window. Torres was at his scintillating best at Liverpool, who have clearly missed his presence. Selling Mascherano was another huge mistake. The midfield now had an extremely vulnerable look to it, with Gerrard being the only influential player left.
They splashed the cash on two forwards, Luis Suarez for £23 million and Andy Carroll for £35 million. Suarez has turned out to be a terrific investment. However Carroll, the most expensive English player of all time, failed to inspire any confidence. His performances in the Liverpool jersey have been insipid. The midfield replacements were in the form of Christian Poulsen, Raul Meireles, Joe Cole and the English youngster, Jonjo Shelvey. Jonjo has turned out to be a decent investment, churning out a few good performances in the current season. The rest though failed to live up to the promise. Poulsen and Meireles were sold in the very next season
The 2011-12 season saw a change in transfer strategy. Liverpool invested in some promising English talent, and were looking to rebuild. Jordan Henderson, Charlie Adam, Stewart Downing and Uruguayan Sebastian Coates made their way into Anfield. Craig Bellamy was bought on a free. Kenny Daglish did make some smart investments but his strategic prowess was not equally sharp. Tactical lapses like playing Downing down the right wing, rather than his preferred left wing, using Jordan Henderson as a winger rather than his usual Central Midfield position and benching Bellamy in spite of him being in terrific form, did not often bring the best out of these players.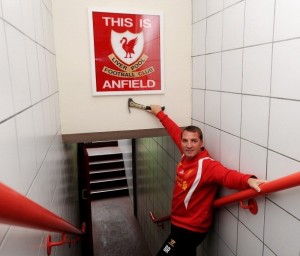 The current season saw yet another change in the managerial position. Brendan Rodgers took over from Kenny Dalglish. Promises of a new era were made, and more young blood was drafted in. The 2 big signings were hot prospects, Fabio Borini and Joe Allen. Charlie Adam, Craig Bellamy, Dirk Kuyt and Maxi Rodriguez were on their way out. Andy Carroll was sent to West Ham on loan.  Borini came in with huge potential, but has not really translated that into performances as yet. Nuri Sahin, who is on loan from Real Madrid, has been doing a decent job.
Brendan Rodgers has looked to bring in the passing culture into Anfield. The strategy has not reaped many rewards as yet, but the difference in style of play is there to see. The passing accuracy of Liverpool in the 2011-12 season was 84%, and in the current season, It has improved to 90% as of now. More importantly, the number of passes per game has increased significantly. Liverpool averaged 495 passes per game last season, the number stands at 550 in the current season. The problem has been in terms of converting the passing game to goal scoring opportunities. Other than Luis Suarez, who is the leading goal scorer in the EPL, there has not been a reliable finisher in the squad. Investing in a good forward in the January transfer market might help the cause.
Apart from a few players like Steven Gerrard, Jamie Carragher, Glen Johnson, Daniel Agger and Pepe Reina, the squad bears a very young look. Youngsters like Raheem Sterling, Sebastien Coates, Suso, Joe Allen etc have been showing signs of improvement. Suarez has been inspirational. It might take time for the team to get used to Rodgers style of play. But once they do, the Merseyside team should certainly get back to their winning ways. Maybe not this season, but there is every chance of a Liverpool resurgence in the forthcoming years. If there was ever a time for Liverpool fans to live upto "You'll never Walk Alone", this is it.