Louis van Gaal lashes out at media over suggestions of a falling-out with Ryan Giggs
2.24K //
06 Mar 2015, 14:02 IST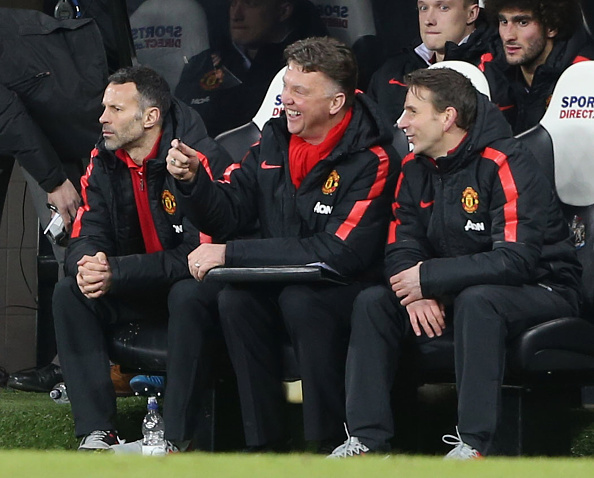 Manchester United coach Louis van Gaal decided to get unpleasantly candid with the media after it was suggested that there was a rift between him and assistant manager Ryan Giggs.
Speculations of a falling out between the two started after television footage showed the Welshman refusing to be a part of Van Gaal's celebrations after United got away with a 1-0 win against Newcastle riding on a last gasp goal by Ashley Young.
Giggs appeared to remain stone-faced and didn't reciprocate to Van Gaal's reactions while celebrating the goal.
Watch Giggs' reactions here:
Van Gaal was visibly angry when asked about the incident at a press conference and sarcastically replied, "We have a very bad relationship."
He added, "I'm very irritated because of this question because everyone can see we have a very good relationship and we work very hard together.
"I think it's a way of suggesting things. So then I'm very irritated and then I take my measures against the media.
"I'm not pleased. I think 90% [of suggestions] are not happening."
Manchester United legend and Ryan Giggs' long-time teammate Paul Scholes, who is a pundit for BT Sports, suggested before the Newcatle match that the Welshman might be unhappy with his role and may leave before his three year contract is up.
Scholes said, "There's no doubt, he had that little taste of it for the last three weeks of last year and he definitely wants to be a manager.
"You can see that. Over the next two or three years, will he have the patience to be a No 2 for that long? I'm not sure he will."
Giggs has previously fallen out with former manager David Moyes and was appointed the caretaker manager for the final three matches of last season after Moyes was fired by the club.
Here's a video of the entire press conference.