Louis van Gaal responds to Roy Hodgson's comments on playing Wayne Rooney as a midfielder
3.86K //
15 Feb 2015, 15:50 IST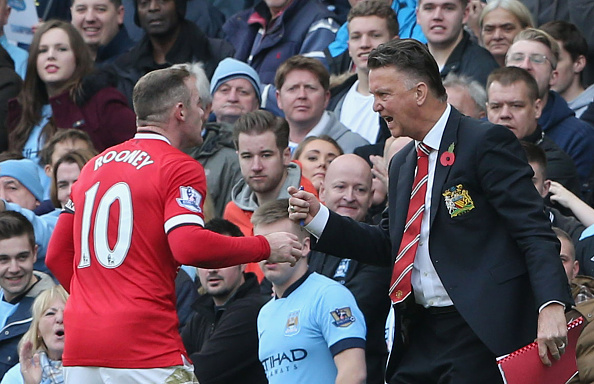 After England manager Rou Hodgson stated that eh would rather play Wayne Rooney as a striker instead of in midfield, Manchester United boss Louis van Gaal has stated that he would do the same. The Three Lions captain regularly plays as a striker in the international setup but has been forced to play in midfield with the Red Devils.
Hodgson had earlier said of Rooney's position in the team: "I don't necessarily think that (central midfield) will be his best position for us and I don't have any immediate plans to play him there."
Rooney, currently United's third highest goalscorer with 224 goals, has only scored 8 goals this season. He is also the third highest goalscorer for England with 46 goals. Van Gaal has come under some criticism for playing a striker of Rooney's calibre in midfield.
I have to choose between Falcao and Van Persie: Van Gaal
Van Gaal agreed with Hodgson's point of view but also explained why he has no choice but to play Rooney in midfield, stating that he has other top quality strikers in the squad that England don't have at the moment.
He said: "In the composition for Mr Hodgson, Rooney is probably giving more contribution to the English team in the striker's position, then I would put him there too if I was the English manager.
"He has to compare Rooney with other strikers in his line-up and that is another consideration I have to make. I have to choose between Radamel Falcao, Robin van Persie and all the other strikers I have, then it is my consideration that is a different way."
"It is not that anybody isn't a good player in my selection," he added. "I have to look at where each player can make the biggest contribution. It's the composition, which is more important than the individual player."
---