Manchester United current attack will surely entertain: Jonny Evans
2.55K //
05 Feb 2015, 18:42 IST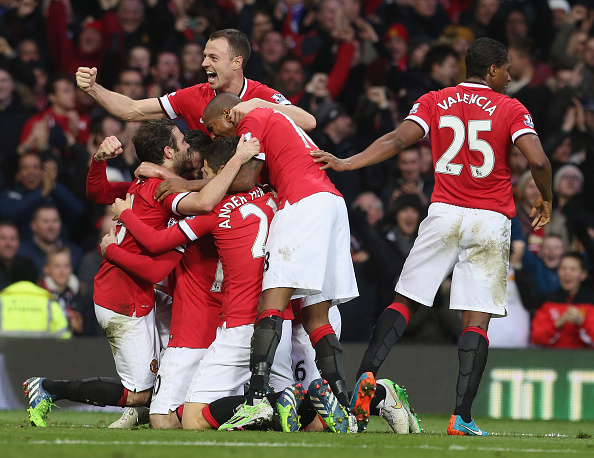 Manchester United defender Johny Evans has backed his current side by claiming that his team's attack will come together to entertain always and that the squad is reshaping into the Louis van Gaal philosophy. United have come under criticism for failing to deliver even with big signings like Angel di Maria, Radamel Falcao and Juan Mata.
Our attack will surely entertain : Evans
The Old Trafford team were stretched to a replay by minnows League Two team Cambridge United in the fourth round of the FA Cup, but finally won with a 3-0 win at home to fix an encounter with Preston North End in the next round. The Red Devils have been criticized for a lack of flair in their style of play even with big names in the squad, but Evans contradicted them by saying that he believes in the class of Rooney, Maria, Mata and van Persie and it seems to be otherwise.
The Goal reported that Evan told reporters : "At times it has been tough and it takes time,"
"We've been used to playing a certain way for a number of years then the change [of manager] happens and he wants us to play a certain way.
"So it does take time for those things to become second nature but you are starting to see that now.
"Coming into games, if we do have any changes in formation I think it is a big plus for us to have. The fact we are using different formations against different teams can only benefit us in the long run. He added.
"When you get as many attacking players on the pitch as we've got, you are always going to entertain. The manager has done a lot of work in trying to steady the team and making sure everyone knows their jobs.
"Once we get that nailed on and everyone knows their defensive jobs, then I think we'll be able to push on from that and be really entertaining again.
"You can look at the formation changes and the personnel changes as well, plus the fact that there's a lot of players who haven't played together before, and he is doing fantastically well in getting us organised."
Arsenal and Liverpool looking strong: Evans
Van Gaal's squad began on a slow note in the Premier League but are currently third in the standings, with only three seasons left for the season to end. Evans further mentioned about the competition for the Champions League spot, he said: "We'd like to pull away but we know football doesn't work like that. Arsenal have gone on a bit of a run, so have Liverpool – they are coming really strong.

"They are the big teams we will be looking out for and obviously you have Spurs and West Ham, as well, while Southampton have been on a fantastic run." He concluded.