Manchester United goalkeeper David De Gea has not agreed terms with Real Madrid
4.94K //
16 May 2015, 11:04 IST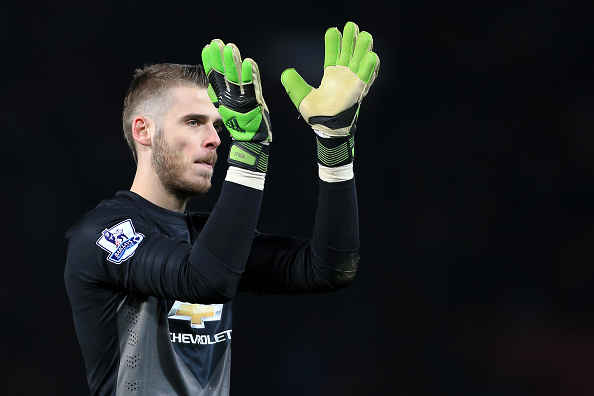 According to a latest report, David De Gea has not agreed terms with Spanish giants Real Madrid, contrary to earlier reports. Sky Sports has reported that De Gea's future is still not clear, pouring water on the claims that the Spaniard was on his way to Madrid.
The report of the shot-stopper agreeing terms with Real Madrid had come in Spanish newspaper Marca which was also reported by Daily Mail. The newspaper had reported that a deal was in place for the 24-year-old to move back to his hometown of Madrid with a long-term contract. It was said that he had met with officials from the Bernabeu.
'De Gea's future still up in the air'
The report by the Spanish newspaper had suggested that De Gea had agreed to a five or six-year contract with Real Madrid. The Spanish keeper had started his career with Atletico Madrid.
But Sky Sports has refuted those claims. Reporter James Cooper said: "His future is still up in the air. One thing I can clarify is that he hasn't agreed terms with Real Madrid.
"The situation is clear that Manchester United do not want to entertain David De Gea leaving Old Trafford," he further added.
We have identified targets to replace De Gea if he leaves: Van Gaal
Meanwhile, Manchester United manager Louis van Gaal said that he has a list of replacements should De Gea leave this summer. The Dutch manager could be suggesting that United may have to be prepared in case De Gea decides to leave.
"We have a list of goalkeepers who can replace him because we have to be organised always," the Dutchman said.
"It's dependable not of Manchester United, not of me, because we want him to sign. He has to sign, he has to want to stay here at Manchester United. I don't know (why he hasn't decided)."
The Spanish custodian's contract at Manchester United expires in 2016.