Manchester United 2-1 Arsenal: Fan reactions
2.14K //
03 Nov 2012, 23:17 IST
A match that promised so much turned out to be a damp squib as Man United held on for a comfortable 2-1 win. As with all big matches, there were a myriad of talking points. We decided to bring together our resident football fans and get their views on the match as well.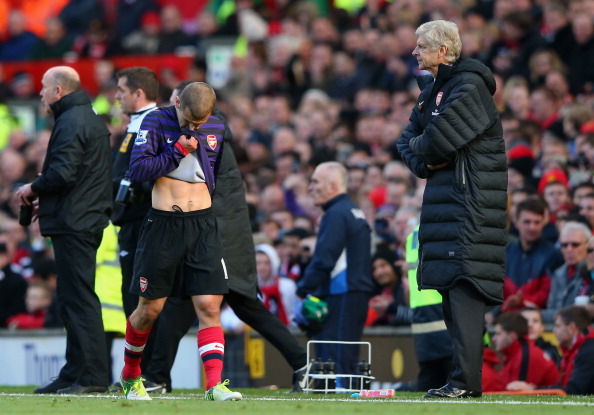 1. Cazorla's handball: Was it a penalty?
Sushant Kaw (Manchester United fan): It was a penalty. I have seen them given before as well. Cazorla's hands were up.
Krishna (Arsenal fan): I would say that it was a penalty. His hands were not in a natural place.
Vinay (Neutral): I think Cazorla was just trying to protect his face, and it was a harsh decision to give a penalty.
2. Wilshere's sending off and Cleverley's substitution
Shreyas Pai (Manchester United fan): SAF took Cleverley off, but Wenger chose to leave Wilshere on, and that made the difference.
Krishna (Arsenal fan):  Wilshere's sending off was too harsh if I am being honest. He was trying to pass the ball and clashed with the other player.
3. Arsenal's lack of intensity
Siddharth Sampath (Manchester United fan): I was sure we'd see Arsenal spring to life after Wilshere got sent off but they seemed to lack the desire to win. The game did not seem like a battle between 2 of the best teams in England.
Vinay (Neutral): Arsenal were very predictable in every move and seemed to lack imagination.
4. Robin van Persie's celebration
Krishna (Arsenal fan): It was a muted celebration. He is still trying to placate the fans. But I guess he did show some class.
Vinay (Neutral): After his long association with Arsenal, it would not have gone down too well if he had celebrated in a pompous manner. Fair play on his part.
Overall reaction
A relatively easy win for Man United, with no clear-cut incorrect decisions. That's what our fans seem to think. What about you? Let us know via the comments.