Manchester United vs Arsenal: Fan View
1.49K //
02 Nov 2012, 21:33 IST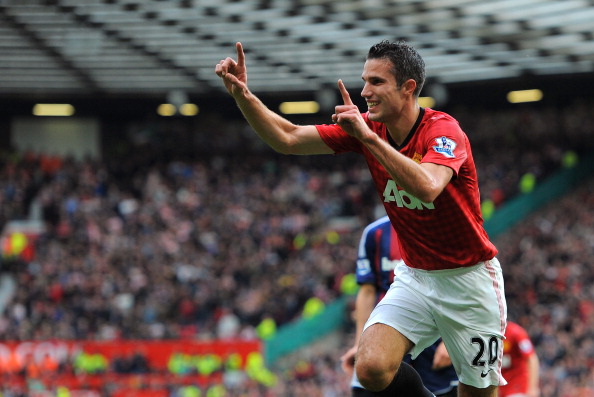 One of the most anticipated matches in English football. One of the most enthralling rivalries in world football. The Red Devils versus the Gunners. Two key points to this match are:
- United have scored the most number of goals in the league (23 goals) so far.
- Arsenal have conceded the least number of goals in the league (6 goals) so far.
- Both are coming from previous games after conceding 5 goals each in the Capital One Cup.
- Arsenal are visiting the Old Trafford for the first time after the 8-2 drubbing last year.
Meanwhile, the build-up to the game leads to Arsene Wenger's latest quotes. You can read them all in detail here.
A few excerpts: ex-Arsenal captain Robin van Persie chose the red half of Manchester as compared to the blue half. Also, Arsenal fans should show him respect when they visit Old Trafford on Saturday.
Only time will tell if the Gooners will actually listen to their manager and refrain from booing van Persie tomorrow but here's what our writers have to say regarding this:
Krishna (Arsenal fan):  "When his name is announced, there will be definite booing… But will the fans boo every time he touches the ball? I don't think so.. When he scores, he will be booed again.. And yes, I am sure you'll hear the "she said no, Robin" chant, as disgusting as it is…"
Hardik (Manchester United fan): "Don't know about the boos, but if United end up losing this game, the Arsenal fans would surely have a custom made RVP chant to make the occasion even more special! What has been disgusting for the fans is not just his move to United but also how easily he's been accepted by the United contingent..So it's almost certain that the travelling Gunners will make a point to show the what they feel about RVP in some way or the other."
Sheikh Ahmed Saquib (Arsenal fan): "Arsene has always been against public speaking. So his words were clearly just a formality, like a gentleman. Those words came from a manager who was let down by a player he nurtured into a superstar. Deep down, he knows how Gooners would react on Sunday. And I expect massive anti-Robin chants and boos from arsenal fans. You can clearly read the tweets of many travelling Gooners, they are hurt."
Sushant (Manchester United fan): "Booing will be there and even though there are some Gooners (can see through twitter) who are not necessarily enthusiastic about the 'she said no chant', they believe that it will be sung (mob mentality) but they themselves shall not be taking part in (as tweeted by them). Don't see anything wrong with the boo-ing. Interesting will be if RVP scores..does he celebrate or not. It could be Adebayor scenario once again. SAF may tell RVP to not celebrate…but if he gets wound up by Arsenal fans..he possibly could."
What do you feel about the game? Leave comments below.