Manchester United's Seven Deadly Sins: #2 – Pride
1.39K //
02 Nov 2012, 10:11 IST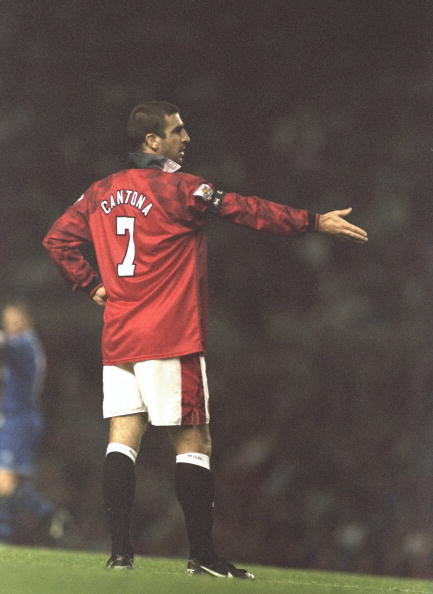 Pride: Wanting a mirror that isn't Dante's. 
Cantona says hello to Leeds, 1993
Eric Cantona the footballer would strut around on stage accompanied by a spotlight — if it had momentarily focused elsewhere, he would instantly demand it back. It was part of a package deal, but it was not something that hindered him, rather the opposite. Cantona, citing the "kick, and then rush" football at Leeds United as one of his reasons for leaving to FourFourTwo, would reveal that "if I don't feel the environment is good, I don't want to be there. I need to feel good." It was this that made Manchester United, according to the man who had signed him, the perfect club for the mercurial Frenchman.
"There's no way Eric Cantona would have been a great player if we hadn't allowed him to express himself, to be Eric Cantona," Sir Alex Ferguson would reveal to journalist Philippe Auclair in an interview for The Blizzard. "I think we were a perfect club for him, a club where he was able to stick his chest out and say, 'I'm the man here, I'm the king here.' Because he had this aura, this presence, this belief in himself."
Auclair would never pass up a chance to talk Cantona, especially to the man who knew him better than most and doubly especially being the author of the wonderful Eric Cantona biography, The Rebel Who Would Be King, for which credit goes to for this story. Auclair revisited Cantona's return to Elland Road, his first since leaving Leeds United, and of his provoking of a hostile crowd. As the pre-match practice was coming to a close, Auclair writes, through the help of a friend present that day, when "the moment came to return to the dressing room, drowned in an ocean of noise, a sewer in full flow, Cantona took the ball, juggled it for a while and signed off with a volley into the top corner. The jeers doubled in ferocity but, as David [his friend] remembers it, intensified by the admiration the crowd couldn't help but feel for such arrogance ('We had to admit — this guy had balls')." He had big balls.
Roy Keane threatens to play badly, 2005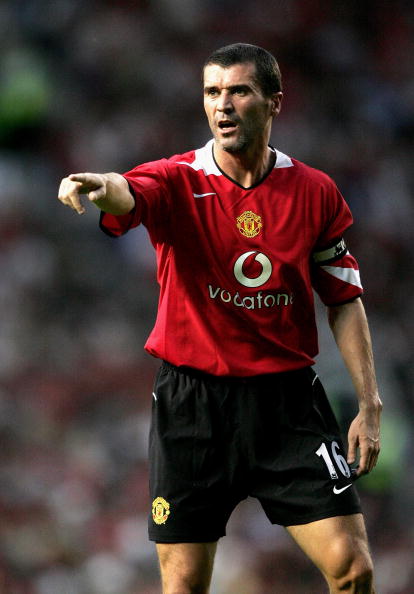 This one could easily have been filed under 'wrath', but, no, it goes beyond that. In an interview with MUTV, Roy Keane criticised new signing Rio Ferdinand and other members of the Manchester United team (in Keane's defence, he may well have been ticked off by Ferdinand's white suit, in which case he is excused). Here are the highlights: "Just because you are paid £120,000-a-week and play well for 20 minutes against Tottenham, you think you are a superstar. There is a shortage of characters in this team. It seems to be in this club that you have to play badly to be rewarded. Maybe that is what I should do when I come back. Play badly."
Keane is a proud man. Was he arrogant? Almost certainly. Sometimes we'd get hard-men like Keane (some might say) and automatically assume that there are layers; that emotion isn't supposed to come with what they might do — or say — and so that it's natural they don't brag about it. They just shrug it off, it's what they do. Bragging shows character, a big head, a swagger and linked to that is some kind of twisted happiness. Not that he wasn't hard — he was hard, he is hard — but to simply lump Keane with the hard-men would be unfair, because he had dimensions, plural, and because hard-men aren't supposed to be this fun, rather generic, the template for wannabe Krays.
Keane didn't explicitly boast, but he always appeared to be on the verge of it. He would tell Mick McCarthy that he didn't rate him as a footballer, Jamie Redknapp, too — "You, Redknapp, are you happy with your Under-21 caps?" — and assume some kind of superiority by chiding those who wore gloves on the pitch. "Sometimes I believe the man upstairs has great plans for me," he would say once.
Roy Keane has standards but only very personal ones, and appears to care little for reputation. That's a good thing, probably. To think we were surprised that Keane, the leader of a team that desperately needed reassuring words after a bad run of form, would speak so openly!
Bless him — he went on: "There is talk about putting this right in January and bringing new players in. We should be doing the opposite — we should be getting rid of people in January." Hands up if you love him.
When Andy Cole became Outstanding, 1999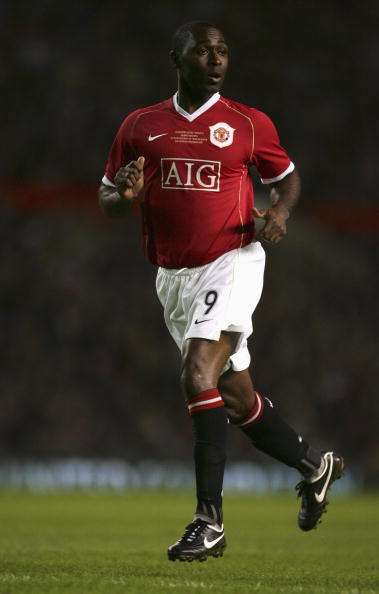 Andy Cole made the unfortunate decision to release Outstanding (there could well be a full-stop here) in the same year as Manchester United's treble-winning season, where everything could invariably be compared unfavourably — though apparently that was the intention. To put it kindly, it was an ambitious record, with lyrics that otherwise screamed the "do you know who I am?" line, including the fact that, apparently, he is 'the host with the most / got clientèle guaranteed' and that he's 'sharp like a razor / speed to amaze ya / beat ya like Ali did Joe Frazier', which, though intimidating on the surface, would probably be laughed out of a recording studio in Harlem.
But credit to Cole for trying; he chose not to adopt a faux-American accent, only briefly touched on various actually-banal, actually-not-song-worthy tasks carried out in the early hours and made no unsuccessful attempts to rhyme 'positive' with 'negative'. You could look at it another way: this was at the start of Britain's short-lived hip-hop golden era. This one stayed true to itself, with lyrics that still resonate today ('Tell the world my name, who's that? Andy Cole').
Can he kick it? Like every other '7.5 mill record-maker', yes he can.
Scholes too good to be a reserve, 2001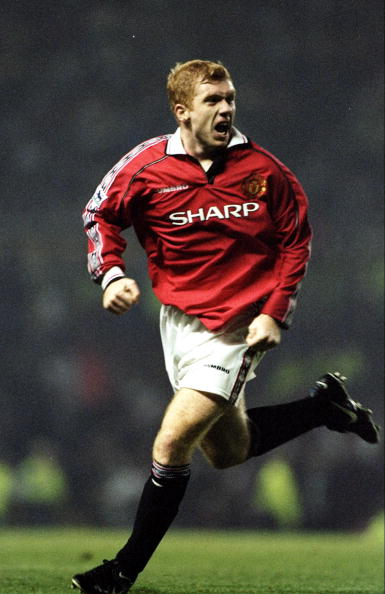 Paul Scholes, they would tell you, is as modest as one of Chaucer's maids, but with all the stories (or story, as it's apparent that only Rio Ferdinand's recollection is on record) of hitting trees from 40 yards in front of his impressed team-mates, he does at least recognise that he's got a unique gift.
"I don't know why I did what I did in 2001, but it is something I really regretted doing," Scholes would say after his initial retirement in 2011. "I wasn't in a great mood. I had been left out the Liverpool game the previous weekend and I knew that the team going down to Arsenal in the [League] cup was basically a reserve side." United were beaten 4-0 at Highbury, with arch-enemy Sylvain Wiltord scoring three, as if to foreshadow later events that season.
"I ended up getting fined and having to apologise, but I was lucky. The manager would have been within his rights to get rid of me." Scholes' loss, really; how many others could really say they played alongside Lee Roche and now-convict Ronnie Wallwork?
Sir Matt and Sir Alex the same, 1945 & 1986

Manchester United's two greatest managers have always, in some way, tried to play down their achievements, wanting not to be carried away. Those that know and knew both Sir Alex Ferguson and Sir Matt Busby would vouch for their humility, though not for their self-confidence; those things, which some make the mistake of thinking, are not mutually exclusive.
Indeed, they would have self-confidence in abundance. "Call it confidence, conceit, arrogance, or ignorance but I was unequivocal about it," Busby wrote in his autobiography Soccer at the Top. "At the advanced age of thirty-five, I would accept the managership of Manchester United only if they would let me have all my own way. As the manager, I would want to manage. I would be the boss."
There are some striking parallels to be had here with Alex Ferguson's first programme notes in 1986, long before he was a 'Sir': "I am not really interested in what has happened here in the past. I don't mean any disrespect to the great achievements of Manchester United over the years. It's simply that now there is only one way to go, and that is forward.
"Taking over a club of the magnitude of Manchester United is an awesome prospect," he added. "But ultimately a football club is a football club and I shall simply try to run things at Old Trafford in what I believe to be the right way."
Read the first part of this series here: https://www.sportskeeda.com/2012/10/26/manchester-uniteds-seven-deadly-sins-1-envy/