Marc Bartra - the defender who doesn't foul
2.06K //
21 Jan 2015, 17:32 IST
Bartra's numbers are impressive. The Catalan centre-back received his first yellow card in the league at Riazor in the first foul he has committed in the whole competition.
Bartra came in at the minute 64' replacing Sergio Busquets. Three minutes later he committed his first foul of the league and was showed the yellow by the referee.
In fact, Bartra has only played 5 league matches this season: 354 minutes under Luis Enrique. In the Champions League, he has played in 5 of the 6 matches and in the Spanish Cup 4 more with 90 minutes completed each.
According to data collected by Carles Domènech at Weloba Analytics, he has recovered 139 balls, he has only lost 12 and he has committed 5 fouls. (Figures updated till 16th of January, hence missing the one single foul in La Liga.)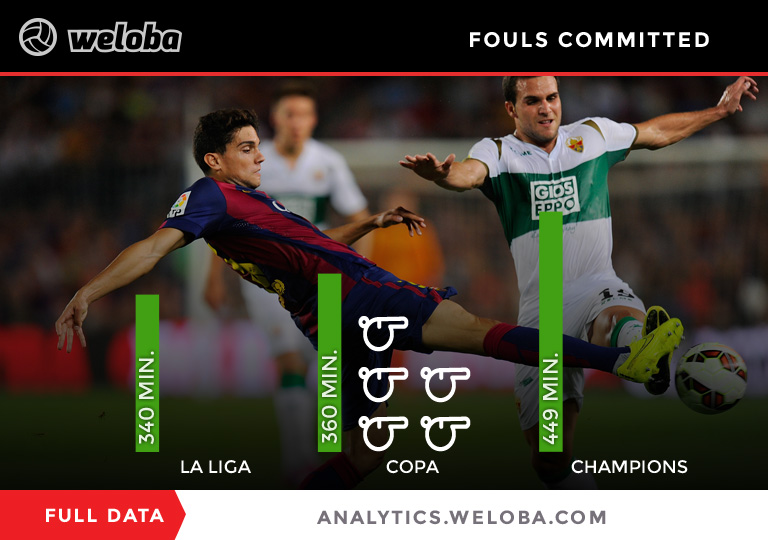 This article was originally published on Weloba.com