Marco Materazzi: India great for new managers, Italian football is corrupted
3.18K //
08 Jan 2015, 10:16 IST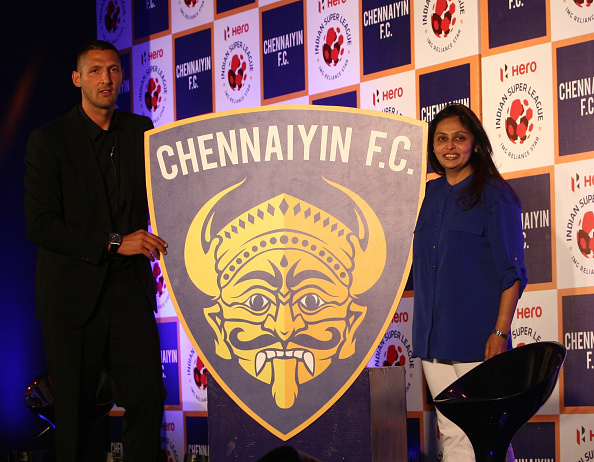 Before the start of the Hero Indian Super League, perhaps only a few would have tipped World Cup winner Marco Materazzi to be as successful as he was, leading Chennaiyin FC to the semi-finals.
Speaking to German agency Bild, the former Inter Milan defender shed light on his desire to manage a Bundesliga team while condemning the Italian league, which he states is 'corrupted' in this age.
Easier to coach in India than Italy
When asked about the reason behind him taking up his first managerial job in India, the 41-year-old was quoted by Goal stating, "Primarily, it had nothing to do with money. It gave me the opportunity to start my career as a coach. Three years earlier I acquired the license. In contrast to the Italian World Cup winners of 1982, I had to go to school for it and did not get it for free."
"Yes. And the ball is the same everywhere, if in Italy, Germany or India. You know why India is an advantage to start a career as coach? You get time to develop your ideas without being judged about the results right away. That's why I don't want to work as a coach in Italy right away. It's extremely difficult for a young coach there. If you lose two matches, you're axed."
Wants to manage in Germany, Italian football is corrupted
When asked if he would like the prospect to manage a Bundesliga team in the future, Materazzi said that he would love it.
"Of course. Yes, I want to be a coach in the Bundesliga. Italian football is damaged. Apart from Juventus, the stadiums are old and empty. Moreover, there's violence. That's different in Germany. There hooligans don't have a chance because they get locked out of stadiums, in contrast to Italy.
"And we don't have to talk about the difference concerning the level. The Bundesliga is among the three best leagues in Europe next to the Primera Division and the Premier League," continued the Italian who was infamously headbutted by Zinedine Zidane in the 2006 FIFA World Cup.
"The conditions are perfect, thanks to the 2006 World Cup. If not, Pep Guardiola would never have come to Bayern and Germany wouldn't have become world champion in 2014. There's a plan behind all that," he added.