Merseyside XI of the year
1.11K //
21 Dec 2012, 21:21 IST
As we near the end of yet another year, it's perhaps time to form a team from Merseyside for this passing year. Everton, who have been under the shadow of Liverpool in recent years, have proved their mettle under David Moyes by finishing above the Reds in the 2011-12 season. With the current Liverpool team under Brendan Rodgers showing little or perhaps no signs of improvement, it remains to be seen whether the Blues of Merseyside finish above their Red counterpart for the second season running.
However, with only a fortnight left, we come up with the Merseyside eleven of the year 2012.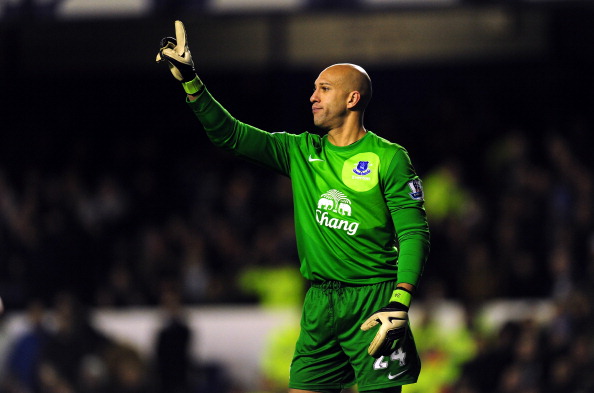 The American has been in inspirational form since the past couple of seasons. Pepe Reina has been making mistakes in each passing game and surely, the Spaniard needs to ponder over his goalkeeping skills and the way he punches or grabs the ball during set pieces. As far as Howard is concerned, he has made some terrific saves which have earned Everton hard fought points. With such a reliable goalkeeper marshalling the final defensive line, surely Moyes will be happy to retain the American by offering him a new contract. Without doubt, Howard is the best goalkeeper in Merseyside at this moment.
Defenders:
Left Back: Leighton Baines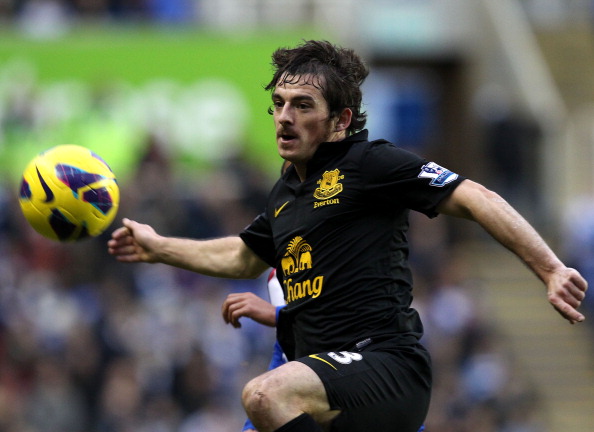 The Englishman is considered to be one of the best left backs in EPL. His thunderous left foot, which provides assists and his goalscoring prowess from set pieces, are his biggest assets. With Jose Enrique, the Liverpool left back, struggling with injury and getting very limited opportunities, surely there is no better left back than Baines in Merseyside currently.
Centre Backs: Martin Skrtel and Daniel Agger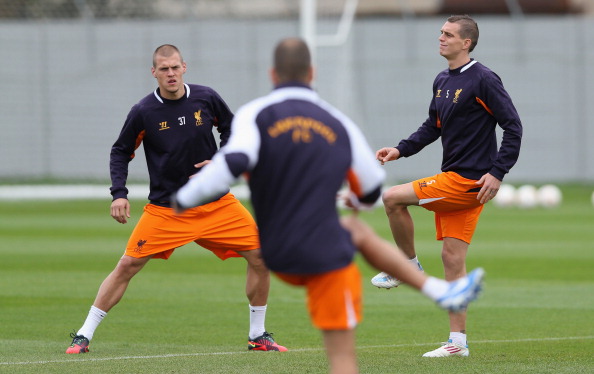 Both of them form the crux of the Liverpool defence. They form a formidable partnership at the back. Yes, Liverpool have been leaking goals but it's more of them not making mistakes but still conceding. There is no better central defensive partnership in Merseyside at this moment. Hence, they are obvious picks.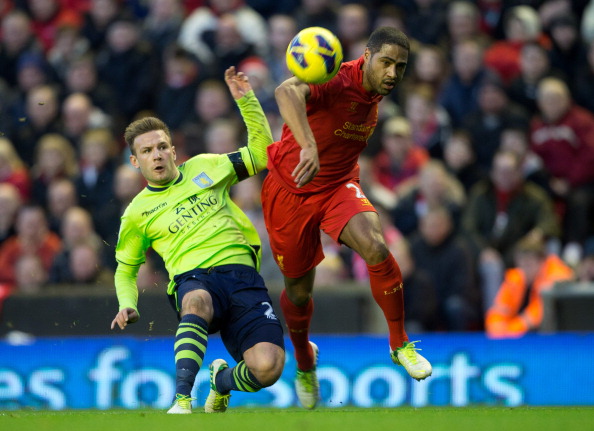 This was slightly a tougher pick compared to other positions. With Coleman and Jagielka playing their heart out for Everton, Johnson just gets the edge due to his versatility and his ability to make forward runs and deliver crosses. He provides assists as well which adds value to his game.
Defensive Midfielder: Lucas Leiva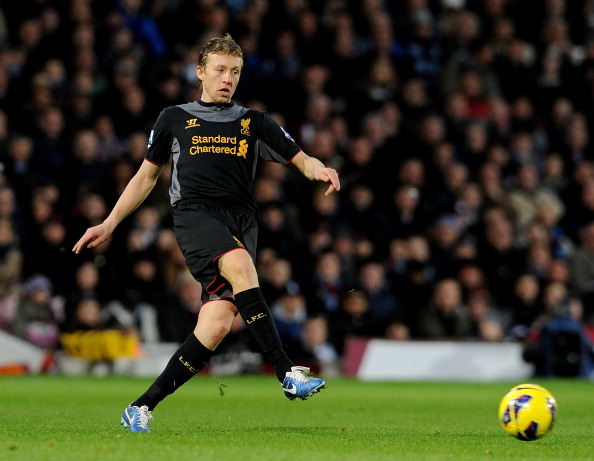 When this Brazilian was bought by Rafa Benitez, every Liverpool supporter booed him. How times change. The Brazilian has come through and is perhaps one of the best defensive midfielders in the world. He has struggled with injuries recently, but his last season exploits thwarts any other defensive midfielder's chance to get into our Merseyside 11.
Midfielders:
Central Midfielder: Steven Gerrard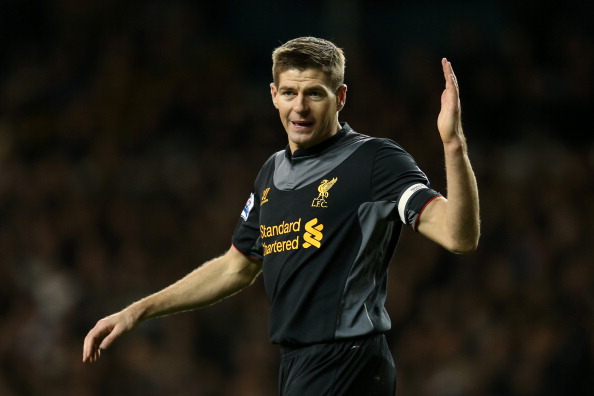 The England no. 4 and Liverpool no. 8, the inspirational captain is one player without whom this team is incomplete. Sublime at his best with great vision to pick out anyone from anywhere in the pitch, he easily gets into our 11 without a shadow of doubt. He has been out of form recently but he is too good a player to be left out of the side.
Attacking Midfielders: Maroune Fellaini and Steven Pienaar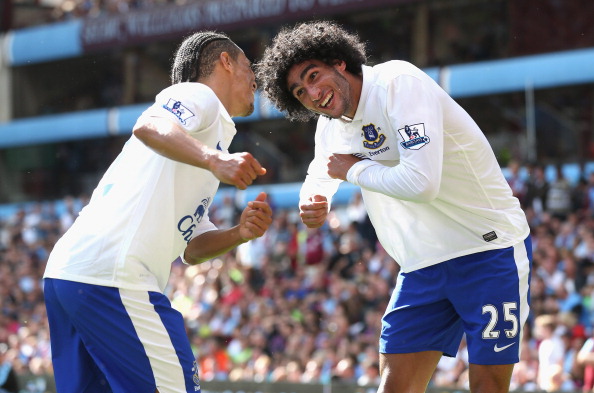 Fellaini has been the most influential player in the whole of Merseyside this season and has single handedly taken Everton on their way forward, pushing for a place in Europe. The driving force of the Blues from Merseyside, surely David Moyes wouldn't want to see his back come this January transfer window.
Meanwhile Pienaar, with his nimble footwork has been outstanding this season. Chipping with several defence splitting passes, coupled with intelligent runs into the box, he is by far most deserving to be in the side than anyone else. Raheem Sterling and Kevin Mirralas were close contenders but the South African seems the apt choice to make it to the final eleven.
Strikers: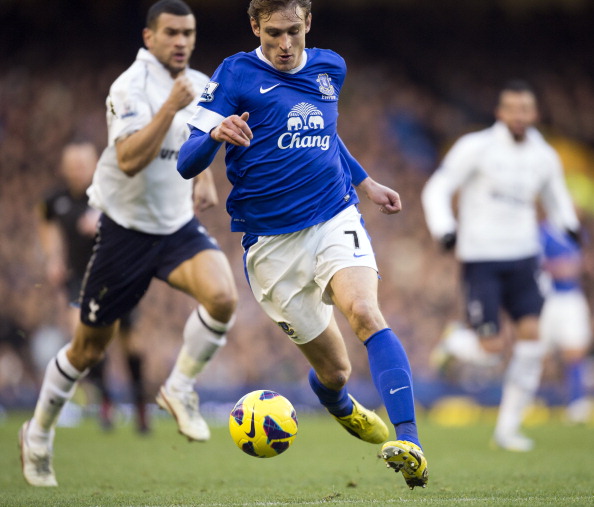 The Croatian has been a revelation for the Blues since his transfer. Knocking in goals at crucial junctures, he easily makes his way in the final eleven.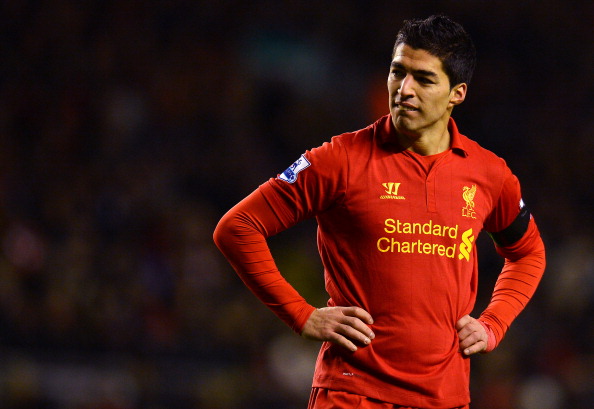 He is one of the best, if not the best striker in the EPL. The Uruguayan never fails to mesmerise in any match that he is involved in. What a player, what a talent! He was the easiest choice to make. He could have easily made it to the Premier League eleven as well with the kind of dazzling displays that he keeps on showing week in and week out.
Subs: Reina, Jagielka, Mirralas, Sterling, Shelvey, Naismith, Suso