Messi celebrates son's birth
2.10K //
03 Nov 2012, 11:44 IST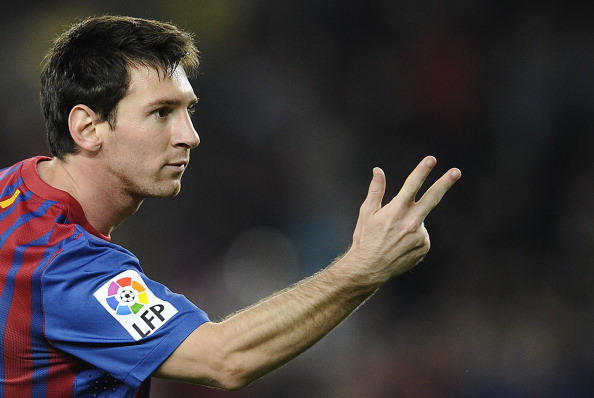 Barcelona, Nov 3 (IANS/EFE): Thiago Messi Rocuzzo, the first child of Argentine soccer star Lionel Messi and Antonella Rocuzzo, was born Friday at a hospital here.
"Today I'm the happiest man in the world, my son was born and thank God for this gift," the 25-year-old FC Barcelona striker wrote on his Facebook page.
Rocuzzo entered the hospital early Friday and gave birth shortly after 5 p.m., with Messi at her side throughout the process.
While the man regarded by many as the world's best soccer player at the moment was excused from Friday's practice, he is expected to be in the lineup for Barcelona's weekend match with Celta.
Messi will take part in Saturday's clash, "as long as everything is fine", Barcelona coach Tito Vilanova told reporters.
A question about whether the arrival of Thiago will make life even better for Messi left Vilanova somewhat at a loss.
"I don't know, I have no idea," the coach said. "When there are good things in your life, it's always better. But his level is already very high."
On Monday, Messi received the Golden Boot as the top scorer in European national leagues, thanks to his 50 goals last season with Barcelona in La Liga, and was named as one of the 23 athletes in contention for the Ballon d'Or, FIFA's award for World Player of the Year.