"Messi is better than Ronaldo" says Ronaldinho
4.97K //
08 Dec 2012, 17:25 IST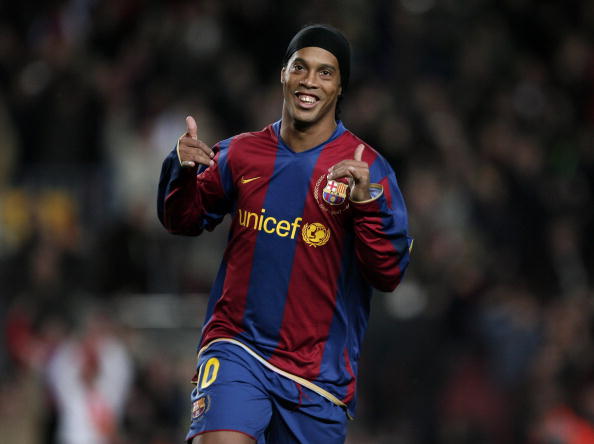 Brazilian legend and Barcelona superstar Ronaldinho has said that former teammate Lionel Messi is better then Real Madrid spearhead Cristiano Ronaldo.
Ronaldinho, currently at Atlético Mineiro, played alongside Messi at the end of his Barcelona career and he fondly recalls those moments.
"Cristiano has been making history for many years now, but Messi is the best in the world, and one day Neymar will be the best," Ronaldinho told ESPN.
"For me Messi is the best in the world. For the last few years he has played at a level of football we have never seen before.
"I'm very proud to speak of him, because I was there when he started off and now he is the best in the world, it makes me so happy.
"The game I remember the most is when he scored his first goal, because it came from my pass and I remember this game most vividly because he was just getting started.
"I had the chance to be there and live that moment. I'm very happy that his first professional goal came from a pass from me.
"Messi knows that there will always be a place in my heart for him."