Messi still 20 goals short of the real world record
5.54K //
12 Dec 2012, 12:34 IST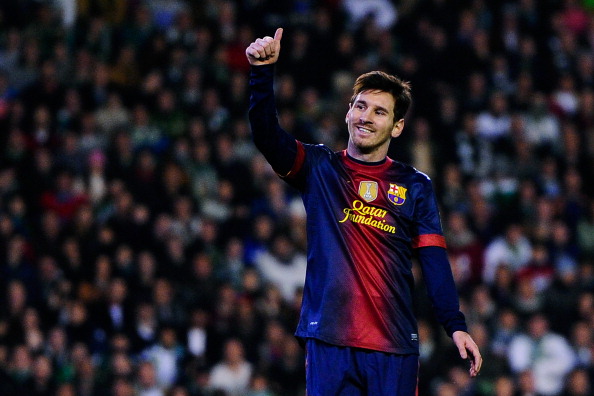 Lionel Messi made all the headlines during the weekend for breaking Gerd Muller's record for the most number of goals scored in a calendar year. Messi may have surpassed the legendary German when he scored a brace against Real Betis, taking his overall tally to 86 goals in 2012, but he still has a long way to go to claim the world record for the most number of goals in a year which is unofficially held by a Zambian legend - Godfrey 'Ucar' Chitalu.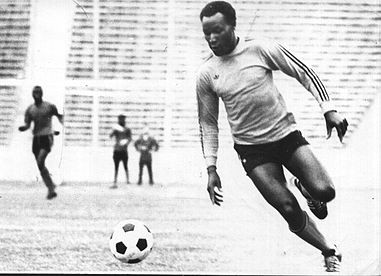 Several independent media sources have fished through the archives and found that Chitalu has scored 107 times in the 1972, which coincidentally is the same year when Gerd Muller created his 85 goals in a year world record. However, FIFA has failed to recognize this achievement by the Zambian great who won the Zambian player for the year for a record 5 times. FIFA however, credited Chitalu with Achievement Recognition Award for the 107 goals. In a career spanning 15 years, Chitalu played for Roan United but his success came during his time at Kabwe Warriors. He was known to be a capricious striker, got the nickname Ucar when he was playing in the Zambian league and a commentator mentioned him to be super charged like UCAR batteries which were produced by Union Carbide, the sponsors of the radio commentary at that time.
Currently, the Zambian Football association have formed a task force who are trying to find the proof and address it to FIFA, which would enable the striker to receive the credit that he deserves.
"We have this record, which has been recorded in Zambian football, but unfortunately it has not been recorded in world football. Even as the world has been looking at Lionel Messi's record, breaking Gerd Muller's, the debate and discussion back here has been why Godfrey's goals are not being recognised. What we are doing is, we have commissioned an independent team locally to go back into the archives and record minute by minute each of those goals. The team that we have put together is going to calculate all of those goals, recording which ever game or tournament they were scored in, we will then send that to CAF and FIFA so that we can show that, while Messi's record is there, while Muller's record is there, the actual record holder in terms of goals per calendar year is actually an African, it's actually Godfrey Chitalu."
Chitalu was the first player to win the Footballer of the Year award in two consecutive seasons in 1978-79 and went on to represent Zambian National team in the Olympics and African cup of Nations. He retired in the year 1982 and stepped into coaching boots. He became the Head coach of the Zambian National team in 1992 and passed away in next year in a  tragic air crash.