Mesut Özil signs up for Adidas
993 //
13 Jul 2013, 14:11 IST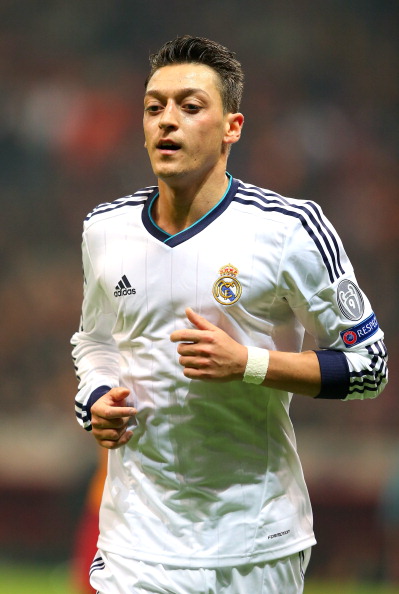 Adidas has welcomed a new member into its fold as the team with the Three Stripes will be strengthened by none other than German international Mesut Özil.
"We are so happy to have Mesut Özil joining us. He is one of the stellar personalities in German and international football and will enhance our portfolio of great players worldwide. With this partnership, we are once again underlining our exceptional position as the number one football brand," commented Herbert Hainer, CEO of adidas AG.
The contract between the 24-year-old and adidas is long-term and includes joint advertising and PR activities. Furthermore, the Real Madrid midfielder will be adding his experience and knowledge to the development of adidas football boots. In keeping with his playing style, Mesut Özil will be wearing the latest Predator model, which enables perfect ball control in any situation.
"During my talks with adidas I felt at home immediately. adidas is the number one and has a unique history in the world of football. I wear adidas jerseys when playing for the German national team and for Real Madrid. We've now come full circle with this partnership, and I am very proud to be part of the adidas family," Mesut Özil said.
Mesut Özil has played in the German Bundesliga for FC Schalke 04 and SV Werder Bremen and for the past three years has worn the Real Madrid jersey. Although only 24 years old, he has made more than 100 appearances in both the Bundesliga (101) and the Primera Division (103).
In addition, he has played in a total of 41 Champions League matches for Bremen (4), Schalke (6) and Madrid (31). A favourite of the Real Madrid fans, he has performed at his very best for the club, scoring nine goals in the last season and providing assists for no less than 55 league goals in his three years with the club.
Mesut Özil is one of the mainstays of the German national team, with 46 international appearances. He was recently twice voted by fans as Germany's most popular national team player. Mesut Özil is also the record-holder among football players when it comes to social media. On Facebook, he is the only German to have surpassed the 10 million mark, with 10.4 million followers. And his Twitter followers (2.4 million) make him a very special international brand.
The accompanying campaign that adidas will be launching online and on social media platforms from August onwards conveys precisely the feeling described by Mesut Özil, which goes beyond kit alone. Selected adidas partners will be tagging their Facebook profile pictures with the words "Mesut is my brother". Fans can also add this slogan to their own profile with the help of an app.
Özil was previously signed to Nike