Mistakes which left Sir Alex Ferguson fuming
2.26K //
15 Nov 2012, 11:47 IST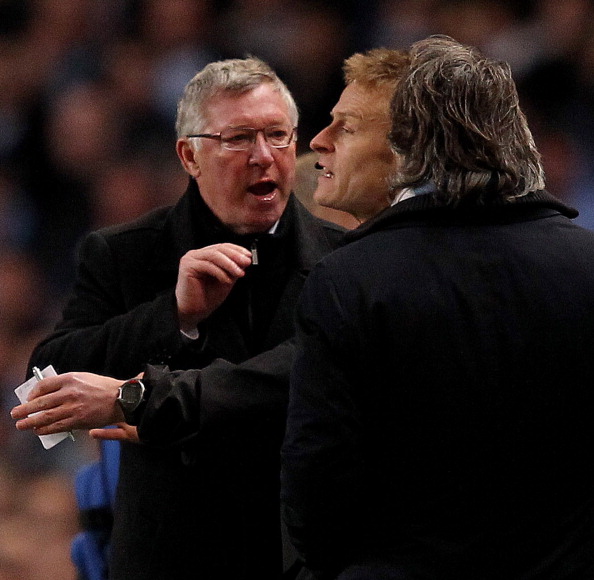 Manchester United's longest serving manager Sir Alex Ferguson recently completed 26 years at Old Trafford.
Media covered his ever-continuing stint with Manchester United by highlighting his great victories, trophies, mourning losses, spats with players and other managers, tongue-in-cheek one liners and many such things.
But during his rule, there have been hundreds of matches, which brought out hundreds of goals, hundreds of misses and also hundreds of mistakes made by the players.
Football is a swift sport and mistakes are bound to happen. Everything happens in milliseconds and players are often found out of synchronization of such things.
So, here's a small list of many such mistakes committed by his own players which terrorized Fergie.
Massimo Taibi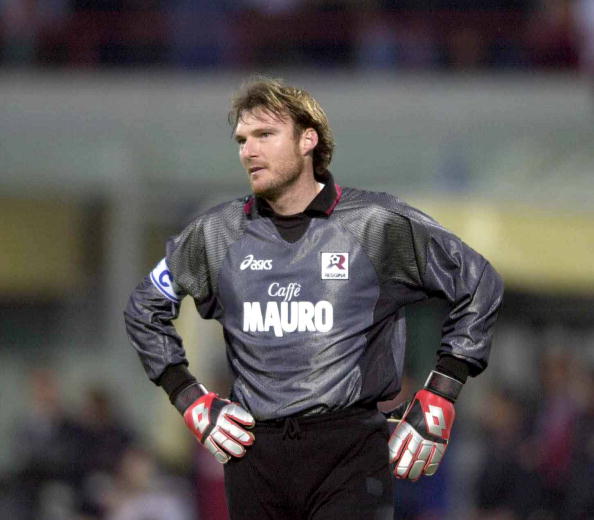 The first on the list is a goalkeeping blunder. Well, in football, the highest number of bloopers occur around the 12 yard area inside the box and that's where the GK belongs. After Peter Schmeichel left United in 1999, Fergie was on a brute force search for a GK. Hence entered Taibi ,who had a very glittering career with United which lasted for 4 matches only.
The error by him against Southampton booked his tickets out of Old Trafford. Le Tissier of Soton shot and the ball was easily going into the hands of Taibi. Just then, misfortune occurred as Taibi himself didn't know how the ball went through his hands and pants directly into the goal. An outrageous Fergie never played Taibi after that mishap.
Peter Schmeichel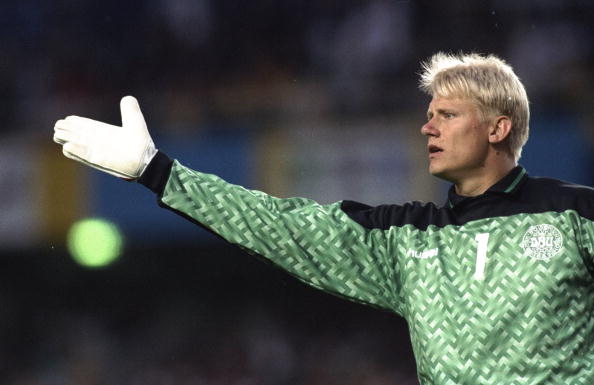 He was touted as the best goalkeeper Manchester United ever had. In 1992 and 1993, he received the award for the world's Best GK. But in the end, he is a GK, whose mistakes are bound to be criticized by everyone. In 1998, a fellow defender passed the ball to Peter to launch an aerial attack against Barnsley.
He tried but just got an edge over the ball which landed in front of the goal wherein the opposition's striker nailed it. You don't get to see such acts from the Great Dane every now and then, but you do see Sir Alex Ferguson fuming over it relentlessly.
Fabien Barthez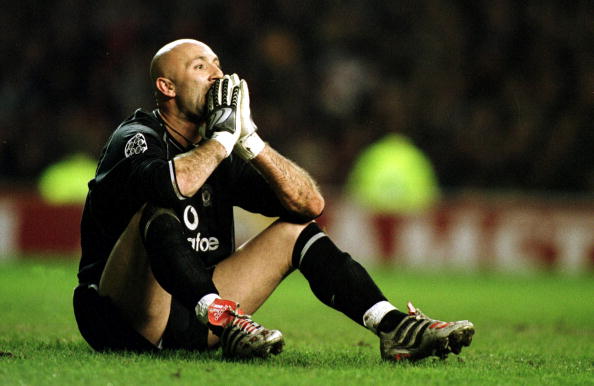 Fabien Barthez was also one of the recruits after Schmeichel left in 1999. Barthez's first season was a great success, as Manchester United clinched their third Premiership title in a row. He was a great GK, a maverick or an enigma as many have touted him, but sometimes did stupid things.
In an FA Cup match against West Ham United, Paolo Di Canio had successfully beaten the offside trap while Barthez stood in his place raising his hand for an offside whistle. He kept standing like that, and Canio scored. How stupid was that! He did try to save in the end but it was too late by then.
Steve Bruce
Imagine yourself playing street football, you pass to a very young player who's standing in front of an unguarded goal post, he shoots but misses. You say never mind and move on. Now, visualize the great Steve Bruce, known for his goal-scoring abilities, in place of that very young player.
Well one might think Bruce won't miss at all. Think twice. This indeed happened. In a game against Reading in 1996, King Eric gave a weighty pass to Steve Bruce and he missed a chance where anyone could have scored. He could have ran inside with the ball. But then had that happened, he wouldn't have got mentioned here.
Ryan Giggs

This error actually cost David Beckham some blood. In an FA Cup match against Arsenal, Manchester United was having a dismal day with their chances not getting converted. Then came a lusty cross from United's half which was met brilliantly by Ryan Giggs.
He even did well in dribbling the ball from the GK and one more defender. What was left now was to just shoot the ball in an empty net. Giggs missed that. Yes he did miss that. How on Earth can Ryan Giggs misses such an easy opportunity? He went for the upper corner and missed slightly. Fergie was at his fuming best after that, since Manchester United lost the game.
In the dressing room after the game, Fergie kicked a stray boot which landed on the forehead of David Beckham, just above his eye, causing a sudden flow of blood. This actually fuelled the ever-increasing differences between the 2 stalwarts and at the end of the season, Beckham was sold to Real Madrid. But still, how could Giggsy miss that?
These are some of the many such mistakes but are worth a mention. When Fergie is not happy with someone, that guy must run for cover. Now, Luis Nani is facing the ire of the manager and might be soon packing his bags in January.
Watch all the above mentioned situations here: