Mourinho claims that Ballon d'Or is fixed for Messi
5.55K //
07 Dec 2012, 16:46 IST
Real Madrid manager Jose Mourinho has claimed that the Ballon D'Or award has been fixed by FIFA to ensure that it is won by Lionel Messi.
When asked about who was going to win the award, Mourinho said: "The Ballon d'Or has already been given. When the heads of football speak and make the campaign, there is nothing you can do." He is accustomed to provoking the authorities but this may displease FIFA chief Sepp Blatter.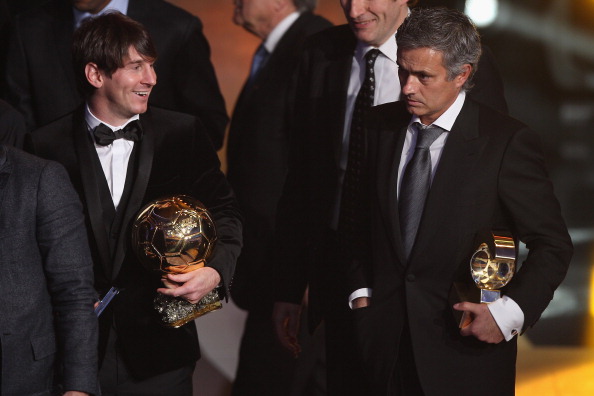 This year also, the major opponent to Messi in winning the award for the fourth time is Cristiano Ronaldo, who is also as peerless as the Argentine. Messi's Barcelona team mate Andres Iniesta is the third player in contention for the award.
Mourinho had complained about this earlier. One must have wondered why Wesley Sneijder hadn't won the Ballon in 2010, despite having won the Champions League and reaching  the World Cup finals. The playmaker played crucial roles in both cases.
The manager who won European glory that year was Jose Mourinho, and Sneijder played under him. The 'Special One' seems to surely be hinting about the goings-on backstage at FIFA headquarters in Nyon, Switzerland.
Mourinho had earlier said, "If you are going to give out the Ballon d'Or because a player is the best, give it to Cristiano or Messi, But I ask: if the two are on the same level, is it normal that one wins four and the other one? It is not."