Moyes admits fear factor involved in managing Man United
1.19K //
23 Jul 2013, 13:34 IST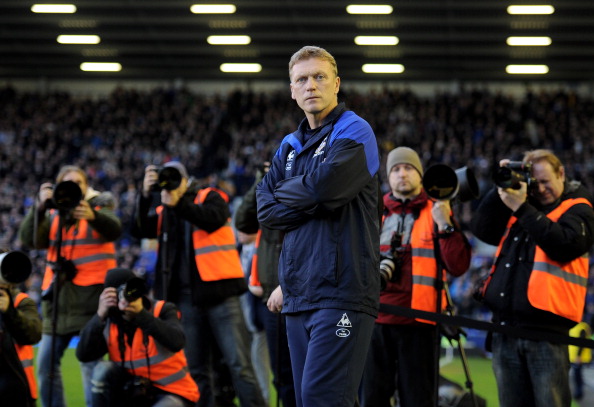 David Moyes, the newly appointed manager of Manchester United, tasked with replacing the most successful football manager in British history in Sir Alex Ferguson, has admitted to the fear factor involved with the business.
Even though Moyes was hand-picked by Sir Alex Ferguson to take over Manchester United, it does not diminish the horror of the job.
Although he is excited about the task, he also accepts the reality.
Speaking to newspapers on the club's five-match pre-season tour, he said, "There has to be an element of awe that comes with managing a club like Manchester United, It keeps you working, it keeps you focused and helps you try not to take your eye off the ball."
"Someone said, 'You'll do it easy'. I'm not saying who it was but I don't take that as a given, because I know it's going to be really hard at Manchester United."
"But in the same breath it is a great one (job) because of what I have available and what Sir Alex has left."
Moyes has always turned towards Ferguson for help and advice, but he knows, to make his own impression on United and to make a success of the job, he needs to overcome the vast shadow Ferguson has left behind.
"It has to be a new era," he said. "My job now is to make my history."
"I'm going to follow someone who has made incredible history. I think about Matt Busby's history and then Alex Ferguson's history – they could do a film about it."
"I have to make sure now that my history and my time is something which the fans and people in the future talk about."
The major positive for Moyes is that the players now under his direction have been responsive to the way he has set about his work.
"Sometimes when there is a change – and I heard some of the players saying it – you have to impress the new manager," he said.
"I have got to say I have been incredibly impressed about how the players have gone about their work."
"There's not been a day when I've had people 'throwing out' [slacking off]. If anything, they're enjoying it and they're asking for more."
Moyes has shown a willingness to let his squad know if he feels more is required.
"I'm going to drive," he said. "And I'm going to demand the best out of players. I'm going to demand that they give me more, or as much as I can get from them."