My Chance of Winning is 50:50, Says Mohamed Bin Hammam
663 //
18 Mar 2011, 17:06 IST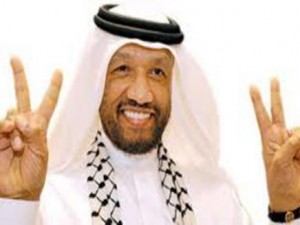 Confirming his candidacy for the FIFA Presidential post election due in June 2011 at the AFC Head Quarter in Kuala Lumpur on Friday, AFC President Mohamed Bin Hammam said that his chance of winning the election is 50:50.
On being asked by one of the journalists present in the Press conference about his chances against the present FIFA boss Sepp Blatter, he diplomatically answered saying the chances are 50:50 owing to Blatter's significant contribution to the game but was quick to add that it's now time for new face to take FIFA ahead.
"My chances are 50-50. Mr Blatter is a well-experienced person who has made a significant contribution to the development of the game world-wide, both as a general secretary and then as a President. The world knows him very well. But I believe also there is a time limit for everything. I believe the time now is for new faces, new blood and new air through FIFA. I hope the voters are going to address these things", said the 61 year old Qatari.
He further added, "I have all the experience of developing Asian football; eight years ago Asian football wasn't as it is today. I managed to launch Vision Asia and help development elements of football across Asia and I'll take this experience with me if I'm elected president of football to the rest of the world."
He also denied about striking a deal with UEFA President Michael Platini to support him in this year's election in exchange for support for a European Presidential candidate in 2015.
On being asked about his strategy to earn the support of CONCACAF he said, "I am trying to convince them. For the future, change is needed. I have a plan and I have worked in Asia to develop football in Asia, eight or nine years back having the same quality of football and difficulties as CONCACAF and other federations. We've managed to bring the AFC forward."
It now remains to be seen how much support AFC President Mohamed Bin Hammam can garner before the election on June 01, 2011. If everything goes well for him then the world football, for the first time will be headed by an Asian.
Yes change does needs to come and change in the form of Bin Hamman, who works with a vision and revolutionized Asian Football should be welcome by the world.