Cristiano Ronaldo, Lionel Messi, Neymar, Kylian Mbappe, and other superstars reacted on social media as the iconic Pele passed away at the age of 82.
Football lost a true legend in the form of the Brazilian on Thursday (December 29). He was the winner of three FIFA World Cups, the youngest scorer of a hat-trick in the World Cup, and holder of several records. He is a bonafide legend and is perhaps the greatest player ever to lace up a pair of boots.
The Brazilian was an inspiration to athletes across the globe, with legends such as Ronaldo and Neymar idolizing him as well.
Superstars across the globe paid tribute to the legend after tragic reports of his passing away broke out. Here are some of the heartfelt reactions across social media to Pele's demise:
---
When Cristiano Ronaldo penned a heartfelt message after passing Pele's record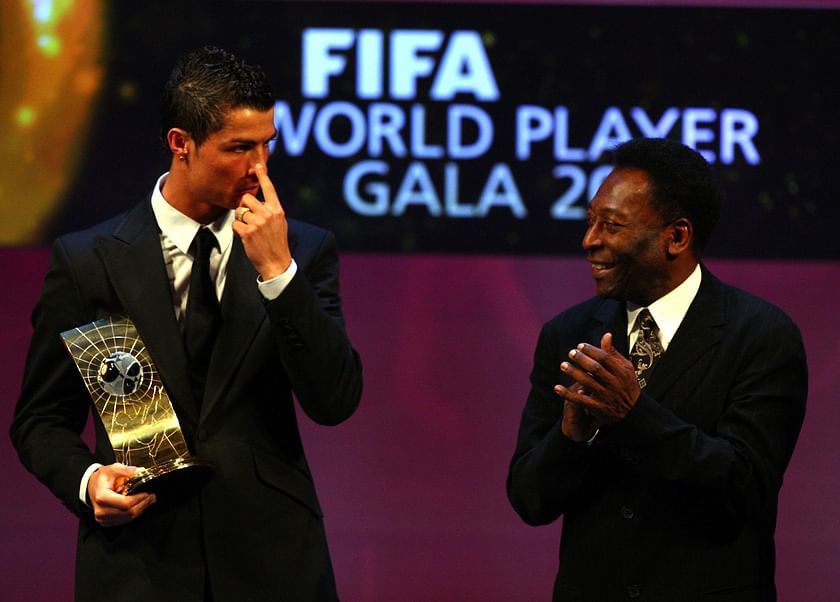 Cristiano Ronaldo is currently the highest goalscorer in the history of football. He passed Pele's tally of 757 after scoring a hat-trick against Cagliari while playing for Juventus. The Portuguese penned a heartfelt message after breaking the record as he wrote on Instagram (via GiveMeSport):
"The last few weeks were filled with news and stats considering me the World's Top Scorer in football history, overcoming Pelé's 757 official goals. Although I'm thankful for that recognition, now it's time for me to explain why I didn't acknowledge that record until this moment."
The former Real Madrid man paid his respects to Pele and his achievements as he wrote:
"My everlasting and unconditional admiration for mister Edson Arantes do Nascimento, such as the respect that I have for mid-20th century football, led me to take into account his 767 score, assuming his 9 goals for São Paulo State Team, as well as his single goal for the Brazilian Military Team, as official goals."
He added:
"The World has changed since then and football as changed as well, but this doesn't mean that we can just erase history according to our interests."
Ronaldo further expressed his joy and pride at breaking the Brazilian's record as he wrote:
"Today, as I reach the 770 official goal in my professional career, my first words go straight to @pele. There's no player in the World who hasn't been raised listening to stories about his games, his goals and his achievements, and I'm no exception."
He added:
"And for that reason, I'm filled with joy and pride as I acknowledge the goal that puts me on top of the World's goalscoring list, overcoming Pelé's record, something that I could never have dreamed of while growing up as a child from Madeira."
Ronaldo currently has 819 goals for club and country.