Barcelona legend Gerard Pique has subtly responded to his former partner Shakira's diss track by announcing a new partnership with Casio watches.
The Spaniard announced a sponsorship agreement during a stream for his new football 7 tournament, the King's League. Shakira recently released a new song about Pique titled 'BZRP Music Sessions #53', where she launches an attack on her ex-lover.
The Colombian compared his new 23-year girlfriend Clara Chia to Casio's watches in one of the lyrics:
"I'm worth two 22-year-olds."
She adds:
"You swapped a Ferrari for a (Renault) Twingo/ You swapped a Rolex for a Casio."
The showbiz world has been awaiting Gerard Pique's response to the song, which has broken a record for the most-watched Latin music video on YouTube. The former Barcelona defender didn't disappoint.
During a live stream for the new King's League he's running, organized by famous Spanish and Latin streamers, he hilariously announced a new deal with watch brand Casio. He had his guests in stitches as he held up his wrist while wearing a Casio watch and said:
"Casio has sent us wrist watches. We reached a sponsorship agreement with Casio, the King's League struck a deal with Casio"
The 35-year-old continued by making a subtle jibe at Shakira:
"This watch will last a lifetime."
Fellow streamer Ibai Lamos tried to play down Pique's obvious dig at the Colombian pop singer, responding:
"You must be joking."
Pique then gave all his guests a watch before legendary Argentine striker Sergio Aguero gave a comical answer about why the partnership was announced:
"It was because of Shakira's song. I think that's why Casio is sponsoring us. Pique got anihilated by that song."
Gerard Pique and Shakira announced in June 2022 that they had ended their relationship which lasted for more than ten years. They share two children.
---
More lyrics from Shakira's new song that poke the stick at Gerard Pique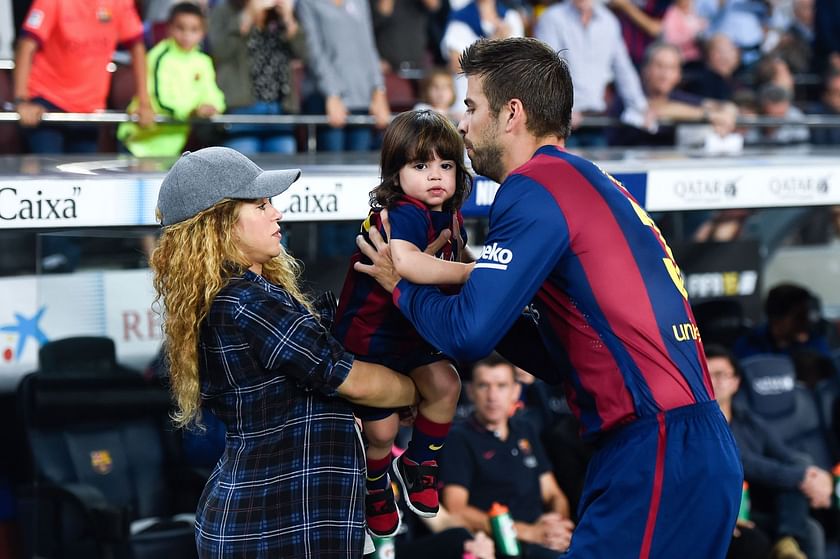 Shakira collaborated with Argentine producer and DJ Bizzarap on the diss track, and it's music video racked up a remarkable 63 million within 24 hours. However, her comparison of Gerard Pique's new girlfriend with Casio watches isn't the only scathing lyric she sings.
The Colombian claims that the Barcelona icon is 'out of her league':
"A she-wolf like me isn't for rookies" … I was out of your league, which is why you're with someone just like you."
She suggested that Pique had left her with a mother-in-law as a neighbor:
"You left me with my mother-in-law as a neighbour, with the press at my door and a debt to the taxman."
The popstar also advises the Spaniard to work on training his brain rather than putting in the work in the gym. The single continues to create headlines across the globe.
Paul Merson predicts the result of FA Cup final between Man City and Man Utd! Click here