Pundit and former Manchester United star Gary Neville believes Pep Guardiola would welcome Arsenal skipper Martin Odegaard to his Manchester City squad.
The comment from Neville came soon after the 24-year-old's performance in a 1-0 Premier League victory against Everton on Sunday (September 17).
Odegaard was involved in the match's only goal as he managed the perfect pass for Bukayo Saka on the right flank, who then assisted Leandro Trossard.
Speaking after the fixture, Neville said (via Mirror):
"I knew he was always a talented player but we're now talking about something that is very different and just so talented, this is real class. I think he now starts to be mentioned in the realms. Pep Guardiola, if you said could take one Arsenal player out of this Arsenal team I think he'd take him in an absolute heartbeat."
The 48-year-old pundit even compared the Gunners' captain to Kevin De Bruyne and David Silva, who've been exceptional in English football.
Silva recorded 77 goals and 140 assists for Manchester City from 436 appearances, while De Bruyne currently has 96 goals and 153 assists for the Cityzens.
"Odegaard, I'm not saying he's as good as De Bruyne or Silva yet, I think he's got a bit to go in his career, but he's getting to a point whereby now when I watch him play it is so smooth, it's so silky", Neville added.
Odegaard joined the north London outfit following an initial loan spell during the second half of the 2020/21 season. He then signed permanently in August 2021 for a reported fee of €40 million, including add-ons.
---
How has Martin Odegaard performed so far at Arsenal?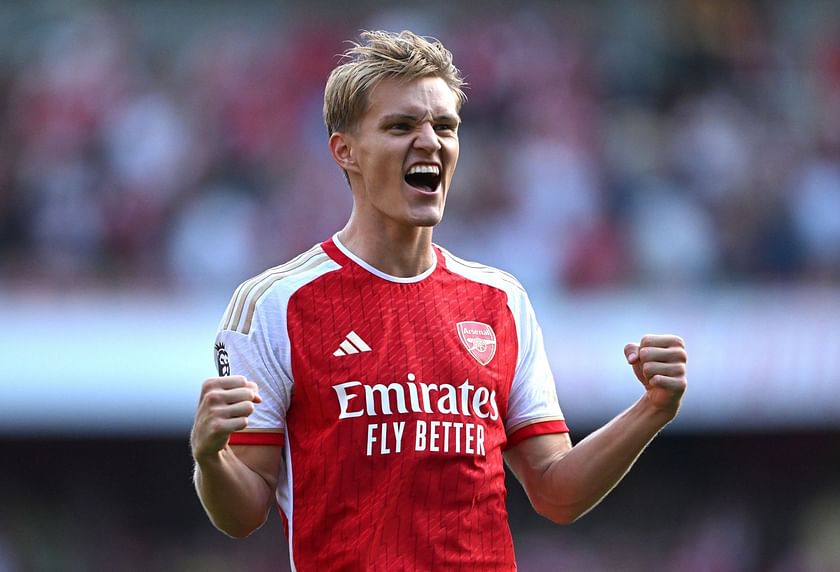 Martin Odegaard has developed consistently since joining Mikel Arteta's Arsenal for the first time in January 2021. During his initial loan spell, the Norway international managed just two goals and two assists from 20 appearances.
However, his performances and numbers saw a steady increase after signing permanently in the summer of 2021. He registered seven goals and five assists in the 2021/22 season, following which he managed his best-ever campaign with the Gunners.
After being named the Arsenal skipper ahead of the 2022/23 season, the ex-Real Madrid star bagged 15 goals and eight assists in the Premier League. Odegaard has seemingly carried on from last year, having netted two goals already from his side's first five league fixtures this season.