Cristiano Ronaldo recently opened up about the origin of his renowned 'siuu' celebration, an exclamation that has become as popular as the goal-scorer himself. Over the years, football fans across the globe have watched as Ronaldo unveiled a varied collection of celebrations that punctuated his countless goals.
Yet, it is this distinctive 'siuu' celebration that has, over time, become his signature. 'Si' or 'siu' simply means 'yes' in Spanish. It is this word that Ronaldo exclaims after doing a pirouette.
In a candid interview with Binance, the football superstar shed some light on how this unique celebration came to life.
"It started in US when we went there for the pre-season with Real Madrid. I scored a goal against Chelsea and did the celebration like that. You ask me why? I don't know why I did that. It was natural."
Arguably one of the finest goalscorers ever to grace the beautiful game, Cristiano Ronaldo has had ample opportunities to experiment with and perfect his goal celebrations. He has honed a unique repertoire of moves, but none are as recognizable or celebrated as his 'siuu' proclamation.
What started in the United States during a preseason tour with Real Madrid has grown into an iconic display that continues to inspire fans and fellow players alike.
---
Cristiano Ronaldo's training behavior revealed by Al-Nassr teammate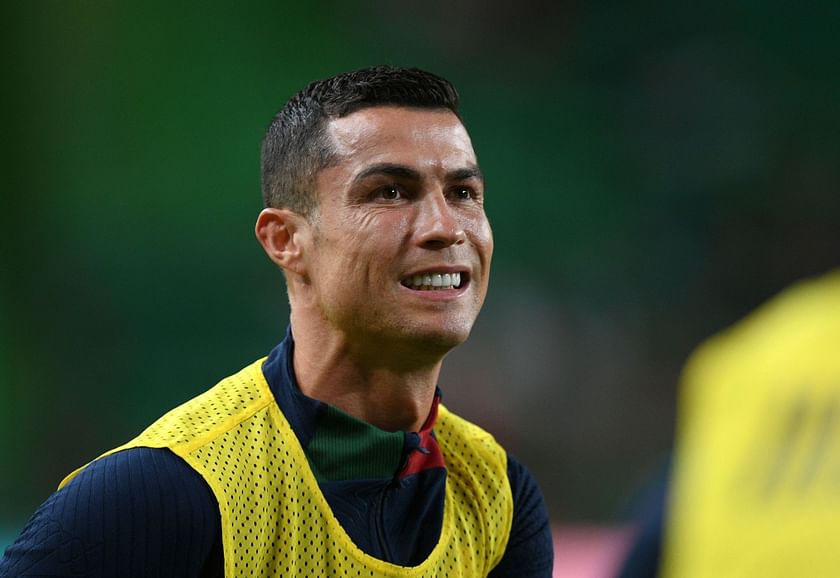 Al-Nassr's star forward Cristiano Ronaldo is reportedly exuding an 'angry' energy during training sessions. This revelation came to light as teammate Abdulrahman Ghareeb elaborated on the ex-Manchester United superstar's markedly 'serious' lifestyle.
Since joining the Riyadh-based club, Ronaldo's performance has been nothing short of exceptional, notching up an impressive tally of 14 goals in 19 games. Yet, despite this individual brilliance, his first six-month tenure was devoid of either league or cup triumph.
Despite this setback, Ronaldo's fiery determination has evidently made its mark on Al-Nassr's training routines.
Ghareeb divulged details about Cristiano Ronaldo's no-nonsense attitude during training sessions in a chat with content creator Abu Mashael. Ghareeb disclosed (via GOAL):
"Ronaldo's life is very serious. He gets angry if he loses in training despite having won many European championships and individual titles. This is in addition to his early attendance at training before many others. I receive great support from Ronaldo. He stands by me greatly and he is the reason I attend training with great enthusiasm. I train with Cristiano. How can I not be excited?"
The Portuguese phenom is clearly an inspirational force at Al-Nassr, instilling a rigorous training regimen and fostering enthusiasm among his teammates. With Ronaldo leading by example, next season is set for an intriguing spell at Al-Nassr.
Edited by Akshay Saraswat