Former Arsenal forward Jermaine Pennant recently opened up about his childhood trauma, fighting depression, and drinking addictions. In an interview with talkSPORT, Pennant states that he was embarrassed in the past to tell his story.
However, soon after the release of Dele Alli's interview on The Overlap with Gary Neville, the former Liverpool star bravely opened up about his story. Speaking on a live podcast, he said (via talkSPORT):
"What I'd do, I'd play up. Because I had so much trauma and so much darkness inside me that no one never knew. I was embarrassed to tell my story, what I went through, where I came from, what I saw."
"I was abandoned by my mother when I was three, my father had me on weekends and when he took me back, my mum was never there. My father raised me to the best of his abilities and I was around six or seven, he then neglected me."
Pennant continued:
"So I would take myself to school, make my own dinners, which was Cornflakes. It got to the point where my mates would call me 'The Cornflake Kid' because that's all I'd eat. Then my dad got into drugs, people coming in an out of the house, I'd say he was an addict. So I had no mum, no father, surrounded by drugs, guns and crime."
Pennant also discussed his troubles with alcohol addiction and depression during his professional career.
---
"I'd try anything as pain relief" - Jermaine Pennant speaks about troubles during Liverpool stay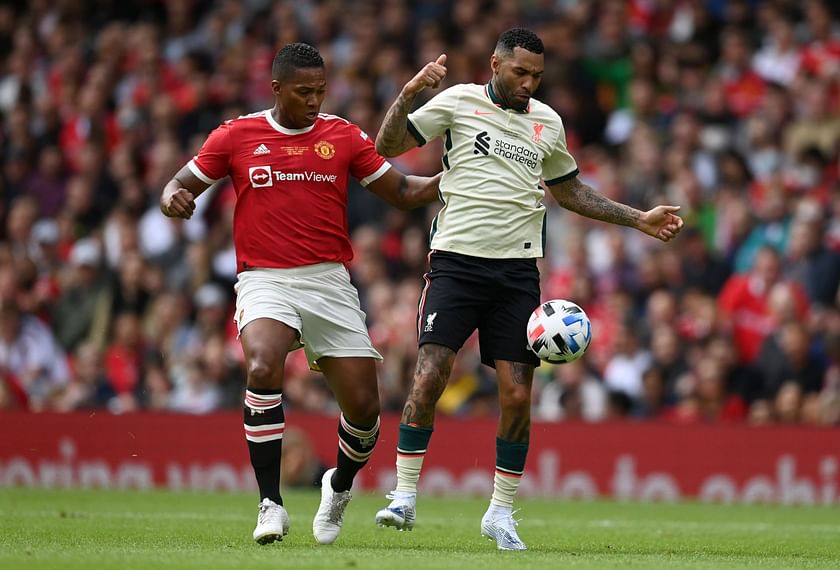 In the interview with talkSPORT, former Stoke City forward Jermaine Pennant expressed his troubles while at Liverpool. After signing for the Reds from Birmingham in 2006, Pennant expected his time at Anfield to be beautiful, being a Liverpool fan as a kid.
However, this was not the case as Pennant felt unhappy at Anfield. He explained:
"But I had a conversation where I said, 'I don't know why I'm unhappy, I don't understand it.' I've got everything I want, an amazing house, play for the club I've dreamed about as a little kid but I was depressed."
"It was causing me so much pain and when things weren't going great on the pitch, I'd unleash it in any way possible. I'd want to go out, to be around people, I'd try anything as pain relief, to get drunk, binge drink, to numb the pain."
Pennant also spent 30 days in prison after admitting to drunk driving and driving while disqualified.