British broadcaster Piers Morgan has opined that Cristiano Ronaldo would have been open to joining either Celtic or Rangers in an effort to play in the UEFA Champions League.
The Englishman feels that the five-time Ballon d'Or winner could have signed for one of the Scottish sides after leaving Manchester United last year.
There was a lot of speculation over the forward's next destination after United terminated his contract by mutual consent back in November last year. The five-time Ballon d'Or winner ended up joining Saudi Arabian outfit Al Nassr, signing a two-year contract after failing to land a Champions League club.
Revisiting the transfer, Morgan was asked if Ronaldo would have moved to the Scottish Premiership if Celtic or Rangers had matched the salaries of Saudi Pro League clubs. talkSPORT reporter Laura Woods asked (via the Sun):
"Can I give you a quick scenario? If the Scottish Premiership had the money that the Saudis do, would you have the same opinion if Ronaldo went to play there?"
Morgan replied by stating that the Portuguese's priority was to continue playing in Europe's elite tournament, the Champions League. He said:
"Ronaldo would have gone anywhere that had Champions League football. I know for a fact because he repeatedly told me what he really wanted to do was extend his Champions League career."
"He has most of the records in the Champions League and he wants to extend them, probably so that Messi can't catch him and that he ends up as the GOAT of Champions League football. That was his motivating factor."
It goes without saying that the former Manchester United forward will receive a massive wage package at Al Nassr. The forward will pocket a whopping €200 million per season at his new club, giving him the highest wages ever recorded in football history.
Piers Morgan insists money didn't influence Cristiano Ronaldo's decision to join Al Nassr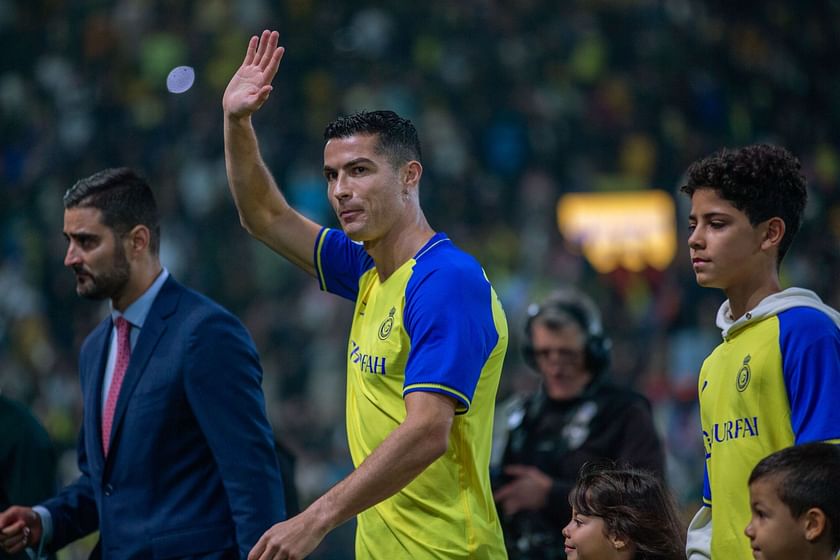 Morgan went on to claim that money didn't influence Ronaldo's decision to switch to Saudi Arabia. He argued that the Portuguese was already wealthy prior to the move and that he was inspired by the recent developments the region had seen in the sport.
Morgan continued:
"I do believe that he's driven more by records and legacy than he is by money. He's already got half a billion pounds so it's not like he needs a few quid in Saudi Arabia. He just happens to be getting a stupendous payday to build football there from a very good platform of beating the world champions."
"So things did change a lot in the last few months in terms of the narrative of football in the Middle East. It was a tremendous World Cup for the region generally, so it looks a little less crazy than it would have done six months ago when Saudi were a complete irrelevance in football."
Paul Merson predicts Man City vs Liverpool and other Premier League GW 29 fixtures! Click here