TalkSPORT pundit Simon Jordan has hit out at Jordan Henderson for claiming that money wasn't the main factor in his decision to join Saudi Pro League side Al Ettifaq.
Jordan Henderson moved to Steven Gerrard's Al Ettifaq from Liverpool earlier this summer for £12 million. The Sun claims that the English midfielder is earning £700,000 a week at Prince Mohammed Bin Fahd Stadium.
However, the veteran midfielder has received a ton of backlash for his decision to join the Saudi side. Many argue that the 33-year-old's move was down to finances, but he insists that it's is incorrect, telling the Athletic:
"People will see this club has come with loads of money, and he's just gone 'yeah, I'm going'. When in reality that just wasn't the case at all."
Jordan has given a scathing assessment of the former Liverpool captain. He reckons the England international's claims that money wasn't the main factor behind the transfer are ridiculous, telling talkSPORT:
"It's ridiculous for him to say that he's not gone to Saudi predominantly for the money. I don't care if he's gone for the money or not, but the bottom line is he's gone there for the money."
The former Crystal Palace chairman has suggested that Jordan Henderson should have admitted that money played its part:
"I would much prefer him to turn around and say 'one of the driving factors was the money'."
The Al Ettifaq captain has received further backlash from fans for his interview. Many, including Jordan, point to the fact that he was playing for one of the biggest clubs in the world before moving to Saudi Arabia:
"People look at it and say 'Don't be so bloody stupid; you're an international footballer; you're playing for Liverpool, and you're going to a league that has an enormous amount of money attached to it'."
Jordan understands why Henderson would be motivated to join the Saudi Pro League club for monetary reasons. He insists that it's one of the main reasons footballers 'enjoy their careers':
"I don't blame him for going there for an enormous amount of money at whatever age he is. At the end of the day, that's what footballers are there for, to enjoy their careers."
Jordan Henderson was a mainstay at Liverpool for 12 years. He won the UEFA Champions League, Premier League, FA Cup and League Cup. He made 492 appearances across competitions, scoring 33 goals and providing 61 assists.
---
Jordan Henderson on why he's wary of wearing rainbow laces in support of LGBT community while in Saudi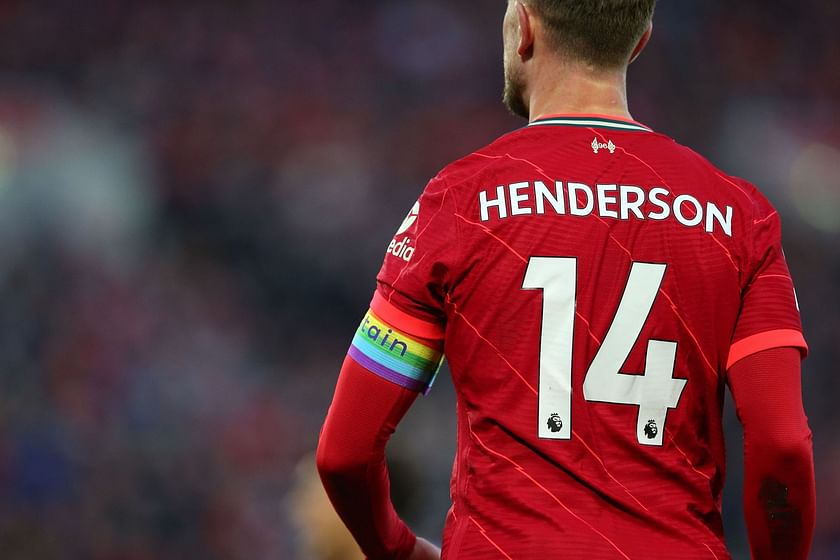 The English midfielder was part of a languid Reds midfield last season that looked in desperate need of an overhaul. Many midfielders looked set to depart following an unconvincing season, where Jurgen Klopp's men finished fifth in the league.
Jordan Henderson was one of those whose future was uncertain heading into the summer. However, many expected him to shun a move to Saudi due to his past advocating for LGBT rights. He wore a rainbow captain's armband in support of the movement, and there are glaring human rights issues in the Middle Eastern country.
That wasn't the case, though, as he reunited with Liverpool icon Gerrard at Al Ettifaq. Many are pondering whether he will continue to show his support for the LGBT community while in Saudi, but Henderson has explained why that would be difficult (via the aforementioned source):
"I wouldn't rule that out. But at the same time, what I wouldn't do is disrespect the religion and culture. If we're all saying everybody can be who they want to be and everybody is inclusive, then we'll have to respect that."
Saudi Arabia criminalizes same-sex sexual activity between men and between women. These issues were well documented during the 2022 FIFA World Cup in Qatar, where similar principles are followed.