Manchester United legend Roy Keane recently revealed that his first date with wife Theresa Doyle couldn't have gone any worse.
Keane, known for his leadership qualities on the pitch, met Doyle while playing for Nottingham Forest. The pair met after the former midfielder had a few drinks and while Keane took her out for a date, it didn't go very well.
The former Manchester United midfielder recently spoke at the Tommy Tiernan show (via Daily Star):
"We probably really only had one proper date which wasn't good really. It went very badly. I picked her up at the City Ground at Forest and [previously] I'd met her when I'd had a few drinks so the chat was slightly different."
He further added:
"We went for a spin and I said 'Do you fancy going to the pictures?' because you don't have to chat too much. And she said 'No, I went last night with my friends'. I said 'You know, there's other movies on."
Keane said that when he asked Doyle for a drink, she refused:
"So I literally drove back, this is all within 10-15 minutes. She said 'What are you doing?' and I said 'Well, you don't want to go for a drink or go to the pictures, what else can we do?'"
Roy Keane added that when he told Doyle that they would meet next week, the answer from her side wasn't affirmative.
"She got out. I said 'See you next week' and she replied 'I don't think so' and slammed the door. That was my first date."
Despite their rocky first date, they managed to form a successful relationship. The pair have been married since 1997 and have five children together, named: Shannon, Caragh, Aidan, Leah, and Alanna.
---
Roy Keane recently slammed Manchester United superstar David De Gea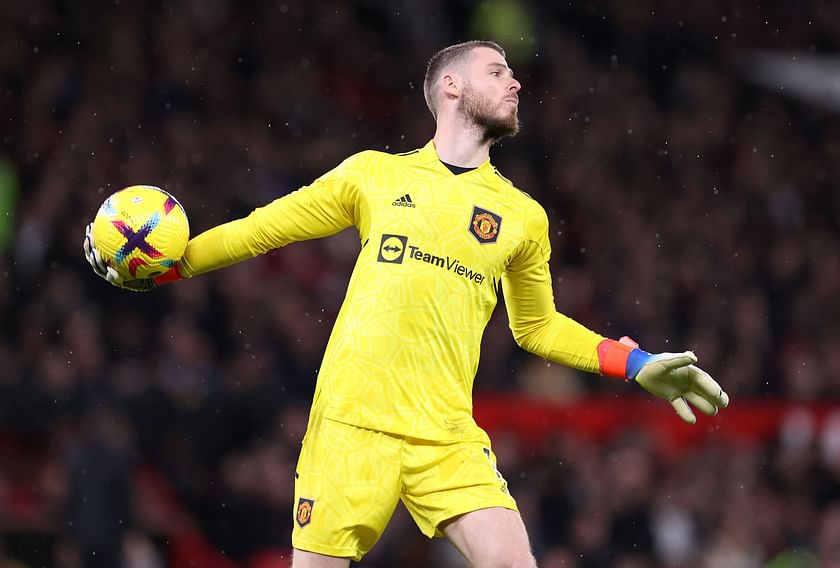 David De Gea made a horrendous error during Manchester United's 3-1 FA Cup win against Everton as his error led to Conor Coady scoring. Roy Keane, on duty for ITV, slammed De Gea for the mistake, saying (via Football365):
"De Gea is like carry-on football, it's like he's had a few drinks. It's almost as if a keeper has been sent off and an outfield player has gone in goal, and he doesn't know what to do. Horrendous mistake."