Manchester United legend Gary Neville has hit out at Arsenal manager Mikel Arteta for lacking composure during his side's 2-2 Premier League draw with Tottenham Hotspur in the north London derby on Sunday (September 24).
The tactician was busy on the sidelines reacting actively to each development as the game unfolded, but Neville feels he went too far with his antics.
"I want to see a composure from this Arsenal team, and that's difficult because the manager's on the sideline jumping around like you wouldn't believe," the Englishman said on The Gary Neville Podcast.
"I want to see passion, but I want to see composure and a coldness, and that feels like a contradiction. But I want to see it in the right moments at the right times. When they scored that second goal, Saka's penalty, which was a beautiful penalty, celebrate it, give your fans something because they want to see it means something.
"But there should be two or three senior players in that group saying, 'Right, come on. Switch on now, we're ready, and we're going to see this through'. Your mentality kicks in of knowing when a game's in danger."
Arsenal had the opportunity to win the game when they went 2-1 up shortly after the restart.
However, they appeared to be carried away with the celebrations, allowing Spurs to strike back in the very next minute and draw the game. Neville couldn't help but question their mentality.
He continued:
"Rice had gone off at half-time, and that presented a danger, so should Jorginho have been left there almost last man on the ball for Son's second equaliser? Maybe, maybe not.
"He should have done better himself, of course, but when you concede a goal a minute after one going in, that's what I'm talking about, that mentality. They didn't get set again," the Englishman added.
---
Should Arsenal sign a striker in January?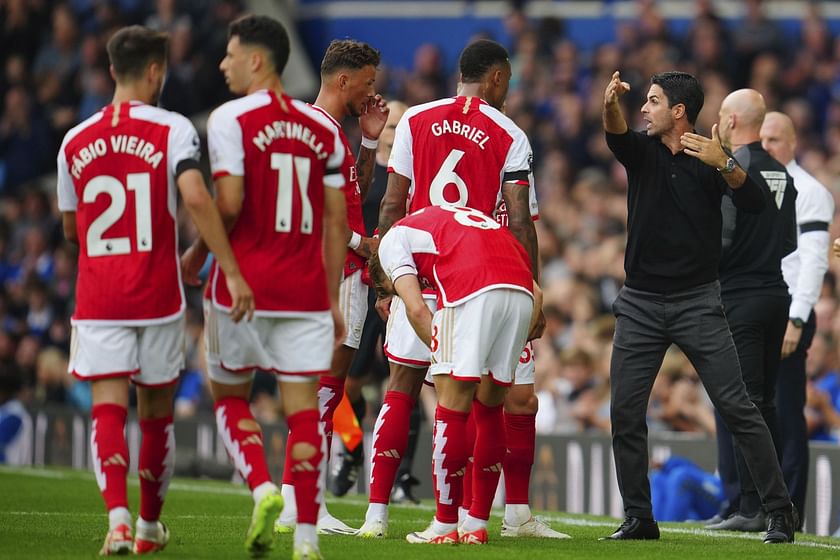 Arsenal have had to rely on a struggling Kai Harvertz, an inconsistent Gabriel Jesus and an inexperienced Eddie Nketiah to lead them up front recently. However, it seems quite evident that the Gunners need firepower in that area.
Considering the weapons other title contenders like Liverpool and Manchester City have at their disposal, it wouldn't be far-fetched to say that Mikel Arteta needs a proven striker to compete with the big boys.
Brentford's Ivan Toney is being linked with a move to the Emirates, as per Sky Sports. It remains to be seen who ends up switching to the club when the transfer window reopens in January.