According to El Nacional, Manchester United superstar Raphael Varane wanted Real Madrid to re-sign him last summer and made a request to Florentino Perez.
Varane called time on his spell in the Spanish capital in 2021. His departure coincided with that of Zinedine Zidane and Sergio Ramos. While he left behind an immense legacy during his time in Madrid, Los Blancos replaced him with Eder Militao and David Alaba.
Varane made 360 appearances for Real Madrid during his time in the Spanish capital. The 29-year-old arrived at Old Trafford at a time when Manchester United were struggling.
Along with Harry Maguire, Varane tried to fix the team's defensive unit. He wasn't as successful as his time in Spain.
With the absence of European football, Varane wanted to rejoin Los Blancos last summer. However, the Spanish giants didn't reconsider him, according to the aforementioned report. Antonio Rudiger's arrival from Chelsea on a free transfer meant that the void left by Ramos and Varane was filled.
Varane, however, has redeemed himself under Erik ten Hag. Along with Lisandro Martinez, the 2018 FIFA World Cup winner has formed a solid partnership at the heart of the Red Devils' defense. He has made 20 appearances for the club this term, 49 overall in his United career.
Manchester United star Raphael Varane dismissed the notion that appointment of Real Madrid legend Zinedine Zidane as the France manager would have changed his retirement stance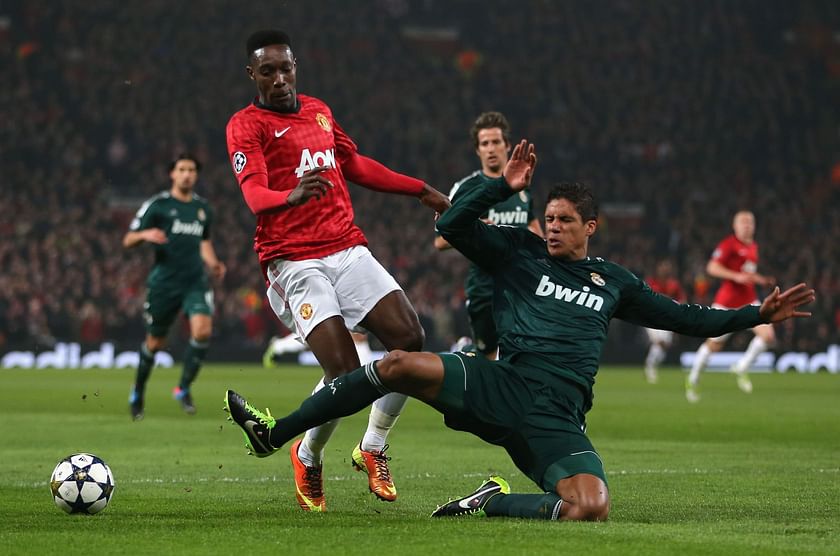 Manchester United superstar Raphael Varane recently announced his retirement from international football. The Frenchman was quizzed about whether the appointment of Real Madrid legend Zinedine Zidane would have changed his decision.
Varane told Canal+ (via Mirror):
"No, it wouldn't have changed anything, It has nothing to do with off-pitch matters, whether it be the other players and their international careers, the extension of the manager's contract, or what is going on at the moment at the federation. It has nothing to do with a decision that was personal."
Further speaking about his decision, Varane said:
"I gave everything, physically and mentally. But the very highest level is like a washing machine, you play all the time and you never stop, We have overloaded schedules and play non-stop. Right now, I feel like I'm suffocating and that [Varane] the player is gobbling up [Varane] the man."