Manchester United started the weekend with a bang, beating Manchester City 2-1 in the Premier League on Saturday (January 14). Erik ten Hag's men next face Crystal Palace on Wednesday (January 18) in the league.
Meanwhile, the Red Devils are engaged in talks to extend Diogo Dalot's stay at Old Trafford, says acclaimed transfer expert Fabrizio Romano. Elsewhere, the Premier League giants are planning to offer David de Gea a new contract but with a pay cut, says journalist Alex Crook.
On that note, here's a look at the key Manchester United transfer stories as on January 15, 2023:
---
Manchester United in Diogo Dalot contract talks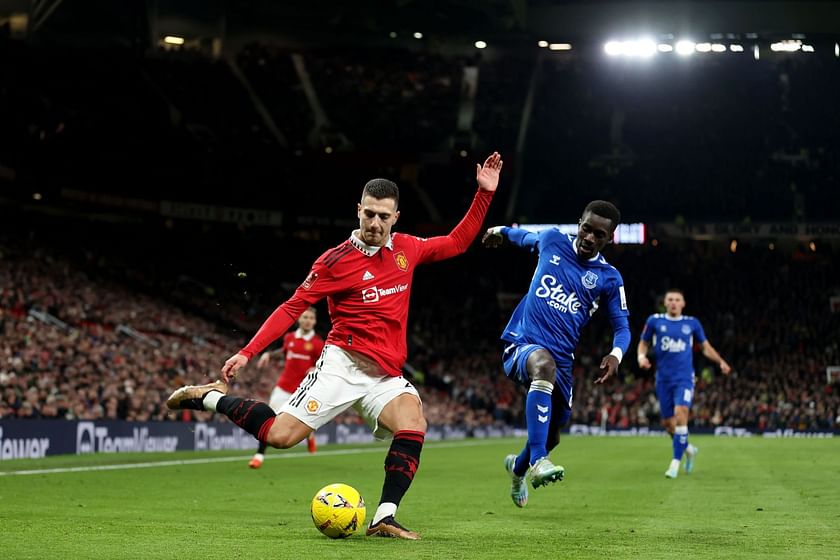 Manchester United are talking to Diogo Dalot's agent over extending his stay at Old Trafford.
The 23-year-old has enjoyed a resurgent season under Ten Hag at Old Trafford. The Portuguese's previous contract was set to run out at the end of the campaign. However, the Dutch manager has opted to trigger a one-year extension in his deal.
Meanwhile, the club are also negotiating to tie Dalot down to a new deal. The Red Devils could be tempted to dive for a new right-back if Aaron Wan-Bissaka leaves.
However, they're desperate to keep Dalot at the club. Speaking to Give Me Sport, Ramono said that Manchester United have also had a few meetings with the player's agent.
"They're in conversations for Diogo Dalot. They already had some meetings with his agents," said Romano.
Dalot has appeared 23 times across competitions for the Red Devils this season, scoring one goal and setting up two more.
---
David de Gea offered reduced contract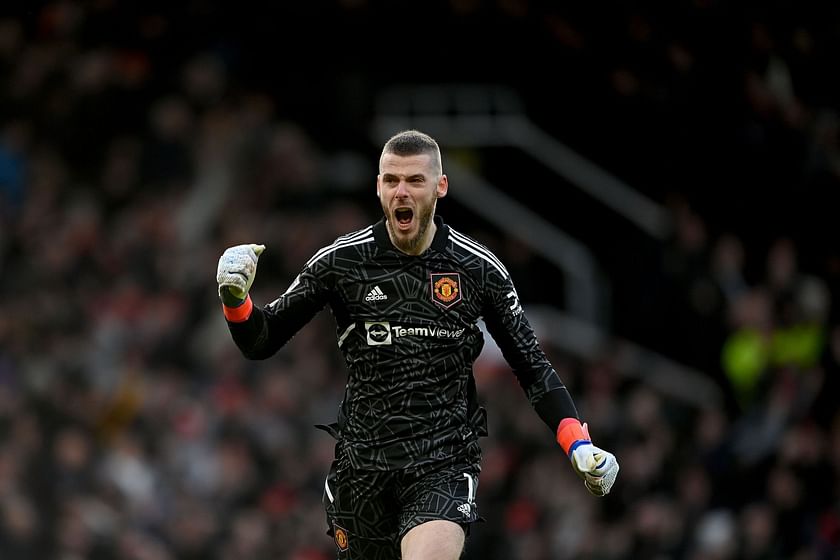 Manchester United are planning to offer David de Gea a new contract but with a substantial pay cut, according to Alex Crook.
The Spanish goalkeeper is in the final six months of his contract with the Red Devils, who are engaged in talks to facilitate a new deal. De Gea currently earns a whopping £370,000 per week.
However, the Premier League side's current proposal is nowhere near those numbers. Speaking to Give Me Sport, Crook said that Erik ten Hag's side are likely to offer De Gea around £200,000 per week.
"You've got David de Gea who's coming to the end of his contract. He's got an option of an extra year on the same money. I think what United want to do is give him a longer-term contract for less money," said Crook.
He added:
"So I think his situation has brought it into focus. I don't think it's going to be rigid that you can't earn more than £200,000 a year. But I think they're going to try and keep within that structure as much as possible."
De Gea has registered eight clean sheets from 18 games in the Premier League this season.
---
Fabrizio Romano outlines secret to Erik ten Hag's recent success at Old Trafford
Fabrizio Romano reckons Ten Hag is doing a special job at Manchester United. The Dutch manager took charge at Old Trafford last season and has transformed the first team into a well drilled unit. The Red Devils have won all seven games since the season's restart after the 2022 FIFA World Cup in Qatar.
In his column for Caught Offside, Romano said that the Manchester United players love working under Ten Hag.
"I think Erik ten Hag is doing a special job. He spoke face to face to many players like Rashford since day one, he changed the mentality in the dressing room. Players like Dalot are now on another level. He's doing incredible, the players love working under Ten Hag. Of course, it will take time to be at super level again, but Man United are back on track, thanks to the manager and clear rules," said Romano.
The Red Devils have scored 17 goals across competitions in the last seven games and have conceded twice.