Patrice Evra has surprisingly named Liverpool hero James Milner as his toughest opponent ahead of Cristiano Ronaldo and Lionel Messi.
Evra played against many world-class stars during his career including Ronaldo and Messi. The Frenchman even played alongside the former during his time at Manchester United.
However, the Red Devils legend has insisted that neither of the two greatest players of all time were his toughest test. That honor falls on Milner, whom he came up against 21 times during his career. He was on the winning side on eight occasions, while losing seven times.
He told the Thinking Football Summit:
"Every time people think I'll say Ronaldo or Messi but it's James Milner of Liverpool, because I'm an attacking full-back and he was defending me more than attacking. It was frustrating my game, always in the challenge, in the air."
Milner is renowned for his defensive attributes while playing out wide and helping his side venture forward as well. He has been a huge success at pretty much any club he's played for including Liverpool and Manchester City.
The former England international appears to have frustrated Evra each time he played against him. The Frenchman added that Milner is underrated:
"He was playing for City, then after he went to Liverpool and every time at the end of the game I was frustrated. Even when I was going to the toilet he was following me to the toilet. He doesn't stop, he's so underrated. He's a machine."
Milner sits second for the all-time most appearances in the Premier League with 623. He has enjoyed a lengthy and memorable career that has seen the 37-year-old win three Premier League titles, the UEFA Champions League, two FA Cups, and two League Cups.
Evra's praise of the Liverpool great is warranted given the extraordinary career he has accomplished and he is a nuisance for the opposition as alluded to. However, many may have expected to see Cristiano Ronaldo or Lionel Messi named as is the case when many former players choose their toughest opponent.
The former Red Devils captain played against Cristiano Ronaldo on nine occasions during his career. The Al Nassr superstar scored five goals and was on the winning side four times while losing three games.
Meanwhile, Evra went toe to toe with Messi five times and did well to keep the Inter Miami hero at bay. The Argentine icon scored two goals and won three of those five games against the former France left-back.
---
Liverpool boss Jurgen Klopp dubbed Lionel Messi the greatest after his FIFA World Cup heroics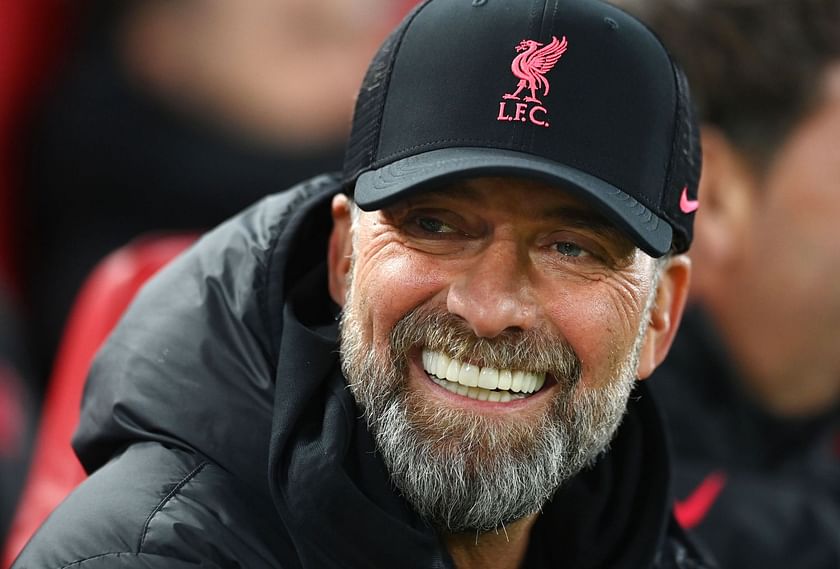 Jurgen Klopp settled the GOAT debate between Lionel Messi and Cristiano Ronaldo last year when he named the Argentine icon as the greatest footballer of his lifetime.
Lionel Messi had just won the FIFA World Cup with Argentina in Qatar in extraordinary fashion. He bagged seven goals and three assists and was awarded with the tournament's Golden Ball award. The Liverpool boss said (via SportBIBLE):
"The greatest footballer in my lifetime, Lionel Messi, the way he plays football in this age should give us all a hint at how long footballers can perform at the top level."
Lionel Messi, for many, cemented his legacy as the greatest of all time due to his heroics at the World Cup. Cristiano Ronaldo was unable to match his longtime rival, managing just one goal in five games as Portugal crashed out in the quarterfinals.