Manchester United midfielder Casemiro sent a defiant text to his agent after watching the Red Devils lose 4-0 to Brentford before his transfer surfaced. The Brazilian joined United from Real Madrid for £70 million.
He has enjoyed a brilliant start to life at Old Trafford, making 24 appearances across competitions, scoring two goals, and providing three assists. It has coincided with Erik ten Hag's side's upturn in form. They are fourth in the league table, having sat at rock bottom before Casemiro arrived.
Ten Hag's tenure began with two shock defeats to Brighton & Hove Albion (2-1) and Brentford (4-0). Casemiro appeared to have watched the Red Devils fall to a heavy defeat at the Gtech Community Stadium.
According to the Telegraph, the 30-year-old sent an iconic message to his agent as talks of a move to Old Trafford began to gain weight:
"Tell them I'll fix this."
He has done just that, with Manchester United losing just two more league games in 15. Many suggest that Casemiro is the defensive midfielder that United have lacked for many years, perhaps since the departure of Roy Keane in 2005.
The Brazilian's performances have been heralded as a catalyst for Ten Hag's men becoming the only English team in line to win a quadruple. This is a massive difference from the ominous feeling around Old Trafford before he joined.
---
Casemiro has been impressed by Marcus Rashford since joining Manchester United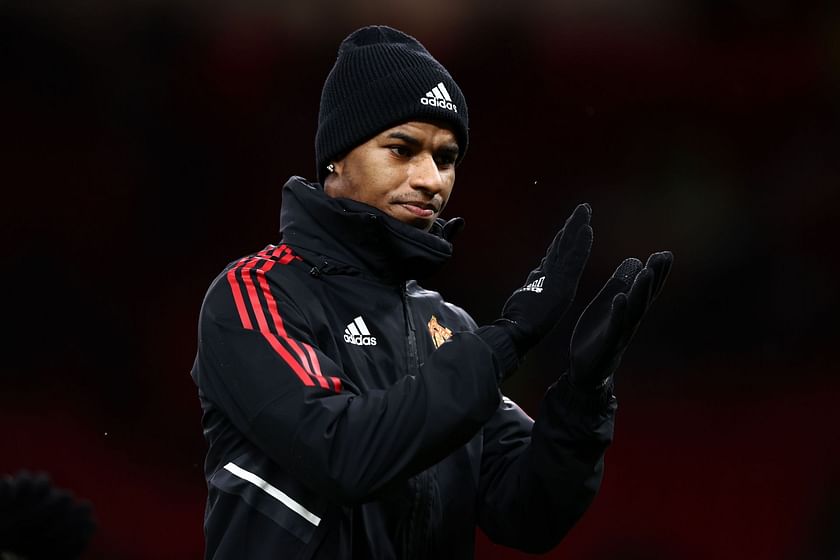 Casemiro has linked up with many top names at Manchester United, including Bruno Fernandes, Raphael Varane, and Christian Eriksen. However, the one player who has caught the Brazilian's eye the most is Rashford.
The English forward has been in red-hot form, scoring 15 goals and providing six assists in 25 games across competitions. He has already beaten his tally for last season and is another reason Ten Hag's side is on course for a top-four finish.
Casemiro has lauded Rashford as a player who could become world-class. He told ESPN Brazil:
"I'm going to be very honest with you, I was really surprised by the player that Rashford is. In my opinion, especially knowing the player off the pitch, if he does well he can be one of the five best players in the world."
There were question marks over Rashford heading into the campaign after a disastrous 2021-22 season. He was linked with a move to Paris Saint-Germain.
However, his form and Ten Hag management skills has helped United turn things around. United are eager to keep him for longer than the one year he has on his contract.